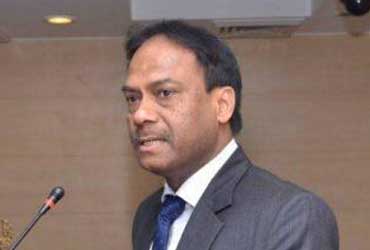 No Administrative duties for Doctors after 62 years: CAT Stays order
New Delhi : The Central Administrative Tribunal is reported to have stayed the controversial order of the government that had stated that professionals under the Central Health Scheme will serve in non-administrative posts between the age of 62 and 65 years.
The Issue
In the view of shortage of doctors, the Union government, under the leadership of PM Modi announced an increase the age of superannuation of the specialists of non-teaching and public health sub-cadres of Central Health Service and general duty medical officers of CHS to 65 years with effect from 31st May 2016. However, along with the increase the the retirement age, the corresponding health ministry order had stated that CHS officers of non teaching specialists, public health specialists and GDMO sub cadres of CHS will hold the administrative posts till the date of attaining the age of 62 years and thereafter, their services will be placed in non administrative positions.
This meant that at the attainment  of 62 years, senior doctors with the CHS would no longer be eligible to hold important administrative posts including dean, director, dispensary incharge, and even HOD; posts that their counterparts at autonomous institutes including AIIMS, PGI as well as state government hospitals continue to enjoy after 62.
The Opposition.
The move of the government had met severe opposition from the inservice doctors at the Central Health Services. A delegation of JACSDO Joint Action Council of Service Doctor Organisation, under the Chairmanship of Dr Rajeev Sood, wrote a petition to the PMO, calling the move legally and constitutionally invalid. Speaking to Medical Dialogues team, Dr Rajeev Sood elaborated," According to the order, till 62 years of age, all the officers can hold the administrative post but for the next three years she/he would not be considered for this post. This is illogical and derogatory order which harms the senior officers' dignity and seniority, who would be forced to work under Juniors at the peak of their career. Moreover, this is against the fundamental rules which cannot be violated by an administrative order, or even by a cabinet decision."
The PMO soon forwarded the petition of Department of Law and Department of Personnel for followup and consideration
Simulatanesouly, an appeal with filed with the CAT, by the Director Genereal Health Services, Dr Jagdish Prasad, one of the potential casualties of the said order. Dr Sood informed that the CAT has now given an interim stay on the order, stating that government can only transfer an official to an equivalent post, but not to a lower post. Since there is no equivalent post to the post of DGHS, Dr Prasad would remain on the same post.
The applicability of the stay would also imply that many senior doctors who were due to reach 62 years will not have face the harassment in the form demotion from administrative posts from now on.
Dr Prem Aggarwal, President National Medical Forum added," Since the retirement age has been increased by the government to 65, it does not make sense to demote or take administrative powers from experienced senior doctors. We have the government to withdraw this controversial order . We are hopeful that the government will consider this at the earliest."
33 comment(s) on Dr Jagdish Prasad Continues as Director General Health Services: CAT order