No CBI vigilance of AIIMS construction: Madras HC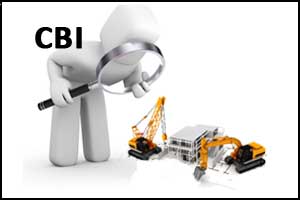 Madurai: The Madras High Court has refused to issue any directions on the petition demanding a Central Bureau of Investigation (CBI) monitoring of the construction process of the newly announced branch of All India Institutes of Medical Sciences (AIIMS) at Madurai.
The decision was taken as the court disposed off a petition, filed by one KK Ramesh, who submitted that the health ministry is striving to achieve the target of doctor-patient ratio and for the same,  the construction work for the recently announced AIIMS has to begin quickly.
According to a recent report by TOI, the petitioner sought:


Government to form a vigilance committee headed by a CBI official, to look over the construction.


Directions to the concerned authorities to accelerate the construction process


Filling up 35% of doctors' posts at AIIMS, Madurai from the Tamil Nadu Medical Services to cancel out the language barrier.


Stating that scarcity of sand and other raw materials will be one of the problems in the state and there are chances of corruption and foul play when the construction begins, the petitioner submitted, "To avoid bribe and corruption during construction phase, the central government should form a vigilance committee headed by Central Bureau of Investigation (CBI)."
Responding to the plea of the petitioner, the bench comprising honourable Chief Justice Indira Banerjee and Justice Nisha Banu clearly observed, "It is not for the CBI to monitor construction process."
On the issue, where the petitioner demanded the authorities to expedite the construction process, the court held that it shall not issue directions to speed up construction without considering reasons for the delay.
"This court could only express the hope that the construction of AIIMS will be completed as early as possible without undue delay," the Chief Justice stated.
However, the court questioned the logic behind the petitioner's demand of appointing doctors from the state medical services in the yet-to-be-set-up hospital.
The court said, "We can only expect that efficient doctors of an adequate number will be engaged as and when the hospital is functional."
Read Also: Madras High Court moved for setting up AIIMS in Madurai