No Curtailment of Funds for Indian Council of Medical Research, informs Minister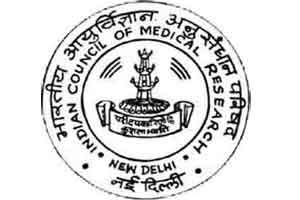 The allocation of funds to Indian Council of Medical Research (ICMR) is as per approved budgetary provisions, against the demands projected by ICMR for various research activities. There has been no curtaiment of the funds to the ICMR. Information regarding the same was given by the Minister of State (Health and Family Welfare), Smt Anupriya Patel  in a written reply in the Lok Sabha.
The allocation (BE) during last years is as follows:




(Rs. in cr.)




Year


Plan


Non Plan


Total




2014-15


531.00


281.67


812.67




2015-16


568.17


295.00


863.17




2016-17


610.00


284.00


894.00




There was no reduction in funding of ICMR for the last fiscal year, as compared to allocation for 2014-15. Allocation of Rs. 863.17 crore in 2015-16 was increased to Rs. 893.74 crore at RE stage.
The matter was taken up with Ministry of Finance and an additional allocation of Rs. 200.00 crore has been agreed for ICMR in 2016-17 for funding critical and important research projects, including extra-mural projects.
The Government has constituted an Expert  Committee for Peer Review of functioning of ICMR, inter alia, to examine the intra-mural and extra-mural research programmes viz-a-viz availability of resources and their optimal utilisation, review of manpower component, scope of maximizing the internal resource generation, etc, the minister added.