No fixation of price for 98 drugs identified by NPPA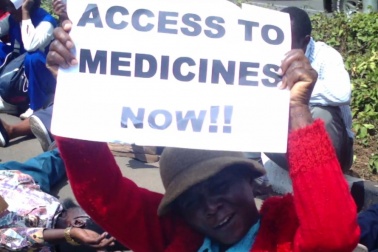 NPPA had earlier identified and prepared a list of fixing the price for 98 drugs used for treating various diseases such as such as tuberculosis, cardiac conditions, anemia, malaria and infections.

However, it is now reported that the central government has not been able to fix the price these drugs due to non-availability of information.

NPPA has further informed that at present the government caps prices based on the simple formula of averaging out of all medicines in a particular therapeutic segment with sales of more than 1 per cent. Under this initiative,  the government has fixed the ceiling price of 530 formulations from the list of essential medicines included in Schedule-1 of DPCO, 2013.

"NPPA prepared list of 98 medicines included in Schedule - I of DPCO, 2013 for which no information is available and prices could not be fixed/notified," National Pharmaceutical Pricing Authority said in a statement on its website.

In an earlier statement in July, NPPA had asked various stakeholders to provide related data in 30 days.

It had sought data/information about these 98 formulations from all state governments and UTs, Drug Controller General of India, drug controllers of states and UTs, IMS health, Pharma Trac and apex pharma organisations such as OPPI, IDMA, IPA, among others, and trade associations.