No fixed Salary: Maharashtra Govt to give per-case remuneration to Specialists in Rural Areas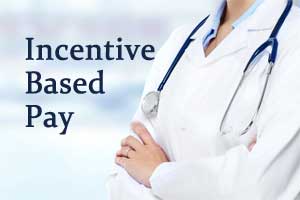 Maharashtra: Struggling with the lack of qualified medical practitioners, in particular specialists, at most rural areas of the state, the Maharashtra state government is now going to float a scheme offering per case incentives to specialists including gynaecologists, pediatricians and anaesthetists.
The move is directed to fill around 500 vacancies across various hospitals in the districts and sub districts.  As per the scheme, the doctors would be given a basic salary of Rs 50,000 and also would also be remunerated on a per case basis for patients over and above.
TOI
reports that the regions where the scheme would be rolled out have been divided into three grades (A, B and C) depending on the proportion of remoteness and difficulty in delivering services. Following is the pay division noted
Basic Pay Division: Gynaecologist
: Willing to join a center in a district under grade A to be given a basic salary of Rs 70,000(for a minimum of five c-section surgeries per month), while those joining grade B and C centers will come under the slab of Rs.60,000 and Rs.50,000, respectively.
Pediatrician:
Basic salary -Rs. 1 lakh in a grade A center (for attending a minimum of five c-section surgeries per month), Rs. 85,000 in Grade B and Rs.75,000 in a Grade C center.
Anesthetist:
To be Rs. 4,000 per case, irrespective of whether the surgery is a major or minor one.
Additional Emergency Service Charges:Gynaecologist:
To be paid Rs. 4,000 for every c-section or complicated surgery, Rs.1,500 for assisted delivery and Rs. 400 for every two ultrasound investigations.
Pediatrician:
To be paid Rs. 2,000 for attending to a newborn emergency.
HT reports that before that doctors were paid flat Rs 60,000 per month with no additional incentives for emergencies which made government service particularly rural posting unattractive for specialists.
Dr Sanjeev Kumar, director, National Health Mission (NHM) told hindustan Times that if specialists want to earn more, the salary slabs can be revised. "The decision to revise the rates will remain with the district level health committee. If a specialist wants higher rate, he or she can represent themselves, and the district committee in return can recommend the same to the state level executive committee of NHM. The district committee is also free to choose which hospital of the state should get postings on priority basis."
"The bottom line is the remuneration is performance-linked. If a gynaecologist manages to perform 30-40 cesarean sections a month, he/she will easily take home a monthly package of Rs.2 lakh," he told TOI.