No long wait: 52 types of surgeries to become available free of cost at 48 Private Hospitals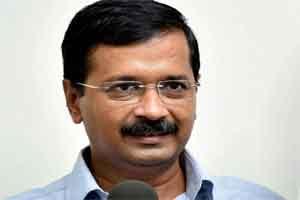 New Delhi : If patients do not get a date for surgery at a government hospital within one month, they can get themselves treated in private ones free of cost under the Delhi government's 'Free Surgery Scheme'.

Such cases will be taken care of at 48 NABH-accredited private hospitals in Delhi-NCR. These include Moolchand Hospital, Rockland Hospital and Batra Hospital in south Delhi.

Lok Nayak Hospital, GTB, Ambedkar Hospital, GB Pant, DDU, Guru Nanak Eye Centre are among the 24 hospitals from where patients can be referred to private medical facilities.

Launching the scheme at Talkatora Stadium, Chief Minister Arvind Kejriwal said Delhi the AAP government is taking "revolutionary steps" in the education and health sectors.

The facility is available for 52 types of specified surgeries like heart by-pass, kidney stone surgery and laparoscopic gall bladder surgery.

"Our government has already started two schemes. One pertains to free medicines at government's hospitals, while the second one offers free test at private laboratories," Kejriwal said.

He said the AAP government will ensure that there is no shortage of funds for these schemes.

A patient should be a bona fide resident of Delhi to avail the scheme. The government has not put any income restriction to undergo free surgery.

The patient will have the option of choosing a private hospital, where he wants to undergo surgery.

Deputy Chief Minister and Finance Minister Manish Sisodia were present at the time of the launch.