No more an acronym, AYUSH to be adopted as a word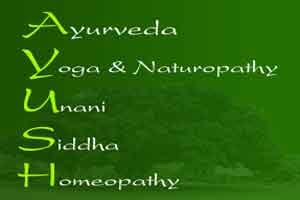 New Delhi: The Commission for Scientific and Technical Terminology (CSTT) has decided to adopt the acronym "AYUSH" as a word, both in the English and Hindi languages, for scientific and technical purposes, an official release said today.
The CSTT adopted the acronym as a word based on a proposal of the Ministry of AYUSH.
The ministry in the release said "AYUSH" became popular as the acronym for five traditional systems of medicine -- Ayurveda, Yoga and Naturopathy, Unani, Siddha and Homoeopathy.
The release said that as per the commission, the word "AYUSH" will have the meaning "traditional and non-conventional systems of healthcare and healing, which include Ayurveda, Yoga, Naturopathy, Unani, Siddha, Homeopathy etc".
Based on the ministry's proposal, the CSTT has decided to adopt the same (AYUSH) as a word in both the Hindi and English languages for scientific and technical purposes, it said.
Union AYUSH Minister Sripad Naik said it would underline the essential unity of all the holistic systems of healing.
"This decision would add strength to the efforts of the ministry to develop integrated solutions to manage the public health challenges of the country," he said.
"Today's decision would in the long term, highlight the unifying features of the different systems. This decision will also give a boost to India's efforts to find a place for the Indian systems of healthcare in the International Classification of Diseases of the World Health Organization," Naik said.
The CSTT was formed in 1960 with the objective to evolve and define scientific and technical terms in Hindi and all Indian languages.
Several words have gone from Indian languages to English, a senior ministry official said.
"It is apt the word 'AYUSH', which originally meant life in Sanskrit, will gain importance in the English language with a meaning complementary to traditional systems of healthcare," the official said.