No Online Advertisements: TN Medical Council issues advisory to registered medical practitioners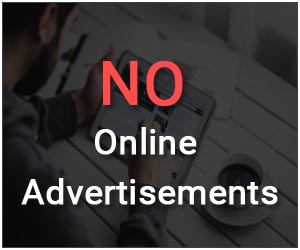 Chennai: Reiterating the stand that medical practitioners in the state are not allowed to advertise themselves or their practice, the Tamil Nadu medical council has now gone to include the digital and online medium in the barred criteria as well. The Tamil Nadu Medical Council recently issued an advisory all registered medical practitioners (RMP) and asked them to refrain from online advertisements.
The circular was issued by the council to remind and warn the doctors in regards to the non permissible practice of displaying photographs in
advertisements
.
The move came in light of the growing advertisements in the digital space. Speaking about the matter, the President of the Tamil Nadu Medical Council, K Senthil told the Hindu, "We came across at least 300 doctors who had advertised online and shortlisted such professionals. We decided to first issue an advisory asking them to refrain from online advertisements."
"The Advertisements by doctors are never allowed. Many of them have displayed their photographs, mentioned degrees that are unrecognised and have made claims of being trained in courses," he further added.
"It is brought to the notice of this council that some registered medical practitioners are engaged in placing online advertisement to promote their practice. All the RMPs are advised to refrain from such activities. Any violation will be viewed seriously," The circular signed by the Registrar of the state medical council stated.
The Medical dialogues team had earlier reported where it mentioned the situations and circumstances wherein a registered
medical practitioner
is allowed to advertise in an ethical manner (clause 6.1 of the code of ethics). These are limited to the following


On starting practice


On change of type of practice


On changing address


On temporary absence from duty


On resumption of another practice


On succeeding to another practice


Public declaration of charges


All registered medical practitioners have been advised to adhere strictly to the norms of advertisement as well as all other norms laid down in Indian Medical Council (Code of Professional conduct, Etiquette and Ethics) Regulations, 2002, quotes the
New Indian Express
.
Read Also: DO NOT Cross LaxmanRekha of Ethical Advertising: Medical Council warns its Doctors
"The online-advertisements in various websites promoting such activity commercially shall be considered misconduct and will attract appropriate action by the State Medical Council, display of photographs are also not permissible," the advisory note further added.
This is not the first state medical council that is turning its eyes on the digital mode. Recently, the Karnataka Medical Council gave warning to the doctors involved in providing treatment through online mode.
Read Also: Online consultation may lead to Suspension of Doctor's License: Medical Council issues warning