No stop to Violence: Kolkata doctors once again become victims to assault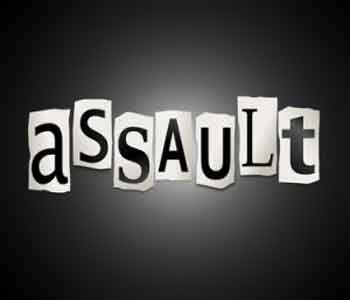 Kolkata:
 Doctors and nurses of state-run SSKM Hospital were allegedly assaulted on Monday by a family member of a patient following his death, police said.
The patient's brother has been arrested for the attack on doctors and a few nurses of the hospital, where he was admitted and died this morning, a senior officer of Kolkata Police said.
The man, who had stayed the night at the hospital as the patient's attendant, accused the medical personnel of delay in treatment and negligence, police said.
Also read:- Not expected from person from Noble Profession: HC Comes down Heavily on Doctor who used to assault wife
"He first started abusing the medical staff, alleging delayed response. When they resisted, he assaulted some of them," the police officer said.
Police personnel immediately reached the spot and brought the situation under control, he said.
Aslo read:- Implement One-Stop Sexual Assault Exam Centres with DNA Testing Facilities across India: AIIMS New Delhi
"The man, who was arrested on a complaint from an on- duty doctor, has been booked under various sections of the IPC... We are trying to obtain the CCTV footages," the officer said.
A police picket has been set up following the incident. In June, junior doctors at state-run hospitals in the state ceased work for days, protesting against the assault on two of their colleagues by family members of a patient who died at the NRS Medical College and Hospital.
Also read:- Cost of Subsidized Medicines: Pharmacist arrested for assaulting doctor for allegedly spoiling his business
Chief Minister Mamata Banerjee had to intervene into the matter, and the strike was eventually withdrawn following her assurance.