Not expected from person from Noble Profession: HC Comes down Heavily on Doctor who used to assault wife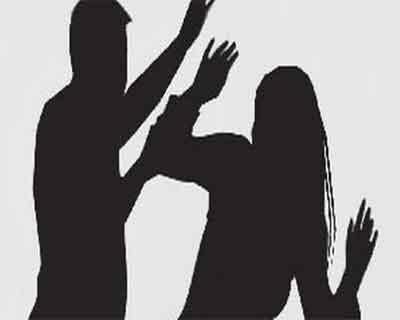 Noting the allegations made by the complainant doctor and finding a substance to them, the court pointed to the quirk of fate where a person coming from a noble profession could commit violence and reprimanded the accused doctor.
Mumbai: Coming down heavily on a doctor, a magistrate court has ordered him to pay Rs 5 lakh as compensation for allegedly indulging in domestic violence and assaulting his wife even though coming from a "noble profession".
The court also directed Germany based 38-year-old Indian doctor to pay Rs 60,000 as maintenance to his spouse and child per month.
TOI reports about this case wherein the orders were passed in response to the severe allegations made by the wife of the doctor, who is also a medical professional and works at a reputed hospital at present.
The media report suggests that the doctor couple met 9 years ago via a matrimonial site. Thereafter, in 2015, the wife submitted a complaint against the doctor and her in-laws alleging domestic violence. She stated that at the time of her marriage, her father had given Rs 25 lakh to her in-laws as dowry.
She alleged in her complaint that she was being repeatedly ignored by her husband, who was having an extramarital affair. Implying that her husband was jealous that she was holding a PG medical degree and was senior to him in the profession, she mentioned that he always introduced her as an engineer.
In her complaint, she further alleged that the doctor used to assault her when she questioned his affair and tortured her even when she was pregnant.
The husband had kicked her in the stomach when she was pregnant and even locked her out in the balcony at midnight, her complaint added as per TOI.
Read Also: 28 year old Male gynaecologist booked on allegations of inappropriately touching pregnant patient during medical examination
Her in-laws used to abuse her, called her a "slum girl from Mumbai" and demanded her salary following which she began to deposit money in their joint account, she stated in her complaint.
She further alleged that her in-laws even restricted her from breastfeeding her baby and instead attempted to pressurize her to leave the child behind and to go to Europe to find a high-paying job.
Noting the allegations made by the complainant doctor and finding a substance to them, the court pointed to the quirk of fate where a person coming from a noble profession could commit violence and hereby stated in its observation, as quoted by TOI,
"It is very relevant to mention here whether it is expected of a person who is highly qualified and in a noble profession to cause any kind of violence to his wife. The evidence of the applicant (woman) reveals not only a single incidence of violence but a series of it."
"It is pertinent to state here that a mother cannot leave to go abroad without her small baby for the purpose of earning. Furthermore, depriving a mother of breastfeeding is an insult of her motherhood. These acts on the part of respondent number three (mother-in-law) certainly fall under the definition of mental and emotional abuse."
On the matter of compensation to the aggrieved parties in the eyes of the law, the court directed,
 "The mere fact that the spouse with whom the child is living has a source of income, even if sufficient, would in no way absolve the other spouse of his obligation to make his contribution towards the maintenance and welfare of the child."
Read Also: Dentists can be the first line of defense against domestic violence