Non availability of land delaying AIIMS projects: Govt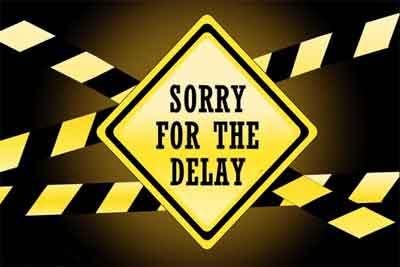 The Health Ministry clarified that non-availability of land was delaying the government's plan to set up All India Institute of Medical Sciences (AIIMS) in Tamil Nadu, Himachal Pradesh and Bihar (second for the state). "There are four states where we have not got land availability.
The states where the AIIMS is proposed are Bihar, Tamil Nadu, Himachal Pradesh and Assam," Health secretary C K Mishra told reporters. The official added that problems cropped up in setting up of AIIMS in Assam despite the land being identified there, owing to objections raised by the National Green Tribunal (NGT).
Mishra said that as per protocol, a state identifies three or four plots of land after which a Central team visits the site. A minimum of 200 acres is required for setting up the AIIMS.
Responding to a query, he said the six new AIIMS started recently are running on 40 per cent bed capacity at present, and the plan is to reach around 70 per cent bed capacity by the end of this year. Mishra said the first six batches of AIIMS had issues related to contractual nature and manpower.
Earlier, Health Minister J P Nadda, while reacting on a question on the contractual issues said that the system of clearances had been made so "cumbersome and complicated" when he took over that every work has been halted due to it. "We streamlined it and a direction was given," he said.
Asked about how the government planned to go ahead with finding specialist doctors, the Union Minister said it takes time to make institutions stand and asserted that the government was "not compromising on standards and quality." "It is not AIIMS like institutions but AIIMS. Last year, we had interviewed so many people, but only 50 per cent were found fit. AIIMS is a culture. To develop it, there is a need for institutional training.
"So many people come for interviews but most of them are found unfit. We have developed world class medical standards. These things take time," he added.