Not Filling form F: Ultrasound Machine Seized in Pune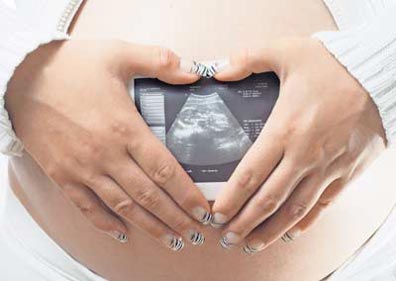 Pune: An ultrasound sonography machine of a maternity home has been seized as the authorities found that it being used by an unauthorized doctor causing a violation of Pre-conception Pre-Natal Diagnostic Techniques (Regulation and Prevention of Misuse) (PCPNDT) Act. During a operation carried out by the PNDT cell, it has also found that the doctor also did not fill up the form-F before performing the ultrasound causing another violation of the act.
According to media report, a doctor was not registered under the civic body was carrying out ultrasound at a maternity centre in the town.
Read Also: South Delhi Radiologist arrested by PCPNDT Cell for running sex determination racket
The sealing took place after a sting operation was performed by the PNDT cell. During the sting, while the doctor did not indulge in sex determination, authorities noted that the doctor  did not also fill up the form F.
The Head of PCPNDT Cell, Pune Municipal Corporation, Kalpana Baliwant told the
TOI
, "We sent a pregnant woman, who had agreed to act as a decoy, to the maternity home. The woman pretended that she was suffering from abdominal pain. The doctor attending her advised her sonography test and conducted it without filing the mandatory form 'F'. Besides, the doctor who carried the sonography test was not qualified nor was he registered with us. Hence, we sealed the machine,"
"The woman who acted as decoy requested the doctor to tell her the gender of the fetus, which he declined. But not filing up form 'F' and use of the machine by an unregistered person are violations under the Act," Baliwant further added.
Filling up of Form 'F' is  mandatory under the Act. For every obstretic USG, Form 'F' is to be filled up in duplicate: one copy is to be given to the AA (i.e., Medical Officer of Health of the ward) and one copy has to be kept at the clinic (records to be kept for 2 years). In the case of online submission of form 'F,' either a printout of the form with the patient's signature or another form 'F' has to be maintained at the center (i.e., a hard copy has to be preserved at the clinic when form 'F' is submitted online.)
The incomplete form accounts to 90 percent violation of PCPNDT Act.
Read Also: Doctors Sonogoraphy License restored, criminal action under PCPNDT Act quashed