Now, Medical Board for Negligence at each district in Haryana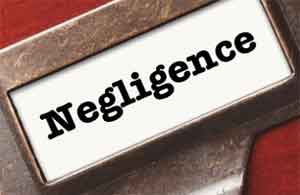 Haryana:
Government has reconstituted the Medical Board at each district with the 'District Medical Boards for Negligence' to decide complaints of medical negligence against private or government doctors or hospitals.
A spokesman of the Health Department said here today that a notification has been issued in this regard.
The spokesman said that Civil Surgeon of the district would be the Chairperson of the Board whereas Principal Medical Officer or Medical Superintendent of District Hospital, two subject specialists of the same speciality related to the type of complaint, one member of the district IMA, one member of National Integrated Medical Association and two subject specialists from Government Ayurvedic Medical College would be the members of the Board.
He said that the Board would look into all complaints against the private and government doctors and hospitals for medical negligence and would be empowered to call and seek the assistance of anybody or any record associated with the complaint and would have the power to inspect the premises as per need of the case.
The investigating officers should obtain an independent and competent medical opinion from the Board before proceeding against the doctor accused of rash or negligent act of omission, the spokesman added.