Now, Negotiable salaries for doctors posting in select rural areas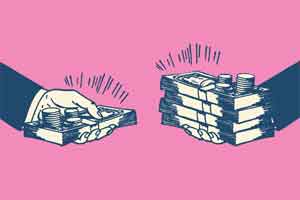 Mumbai: Just a few days after announcing the suspension of 4548 doctors on account of non compliance of mandatory rural posting in Maharashtra, the state government is ready to negotiate with the on money for carrying out rural posting.
Indian Express reports that the doctors will soon be able to negotiate for their salaries for rural postings. With this salary negotiation process, the doctors will able to choose their pay scale in the government hospital as they do with the private hospitals. It is reported that the health ministry will appoint paediatricians, gynaecologists and anaesthetists in selected rural, district, civil and corporation hospitals, through this process.
Speaking with The Indian express, Dr. Satish Pawar, Director of Directorate of Health Services said the government is willing to pay extra salary than earlier fixed salary if the vacant post will not be filed by any other doctor.
"If the post is not filled by any other doctor, the doctor with even a very high salary quote will be appointed. We are willing to pay at par with private hospital rates." He further told the daily, "In 60 percent of the 175 hospitals, we already have the medical staff. It is for remaining the 40 percent that we are appointing doctors and negotiating their salaries."
The state government has already identified 245 hospitals which will be 'first preference unit' for healthcare facilities for tribals. Out of these 175 are functional under the state health department, while others are under the Directorate of Medical Education and Research.
Dr Kamlesh Bhandari, District health officer in Bhandara said, "We have already started the procedure and interviews with doctors for selected posts have begun."
Medical Dialogues tea had earlier reported that Maharashtra government had warned the medical practitioners by stating that "All the Medical Practitioners who have obtained Graduate Degree/Post Graduate Degree/Diploma/Superspeciality Degree from Government /Municipal Corporation Medical Colleges in Maharashtra are, hereby informed that it is mandatory for them to submit Bond-free certificate at the time of Renewal of Registration to the Maharashtra Medical Council. If such certificate is not produced then the Maharashtra Medical Council is instructed not to renew the registration and such unregistered (Non renewal) medical practioners will be treated as Bogus Doctor and he/she is liable for necessary action as per the Maharashtra Medical Profession Act,1961 by the Maharashtra Medical Council."
Read also: Not Done Compulsory Bond service? Be Treated as Bogus Doctor- Maha Govt
Speaking of the need of doctors in rural and tribal areas in critical care cases where the cost of transportation is much higher than the salaries paid to the doctors, Health Secretary Dr Pradeep Vyas told Express, "Instead of spending on patient's transportation from a tribal region to civil hospitals where we pay 108 emergency ambulance service, and also face the risk of delay in treatment, it is cost effective to strengthen local health centres and rural hospitals."
Medical Dialogues team had also reported that Maharashtra government had cancelled the registration of over 4,500 doctors for failing to serve in rural areas for a year.
Read also: 4,548 doctors lose Medical Council registration for not serving in rural areas