Now strike by nurses also termed illegal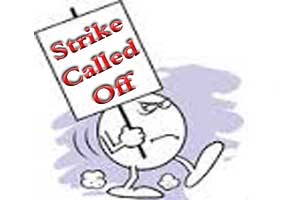 Chennai: The Madras High Court has ordered the Chennai Striking nurses to call off strike as the High Court has termed it illegal and directed the nurses to report back to their duties
It is reported that over 3000 contract nurses, dressed in their crisp, white uniforms, were on strike demanding permanent jobs, higher wages and eight-hour shifts.
"Strike called by persons, who are engaged in providing essential services, is called for stern action. We thus deem it appropriate to declare the strike as illegal," the court said.
The first bench, comprising Chief Justice Indira Banerjee and Justice M.Sundar, passed an interim order restraining the Tamil Nadu MRB Nurses Empowerment Association and MRB Nurses Welfare Association from taking recourse to strike.
The bench was passing interim orders on a petition from N.Ganesh.
It made it clear that any member of these two associations refraining from attending to work or performing duty should do so at his/her risk of consequences thereof including termination of their employment and/or penalization for gross contempt of court.
Once the members of these two associations resume their work, the state health and family welfare department or its representatives shall immediately start and resume negotiations for immediate improvement of the service conditions and in particular enhancement of remuneration paid to the nurses appointed under a scheme, the bench added.
It posted further hearing on the case to January 2.
The status report relating to the outcome of the negotiations should be filed, it added.
The decision came in response to the petition where petitioner Ganesh sought a direction to the two associations and contract nurses employed with government hospitals in the state, from resorting to any kind of agitations, strike or refusal to work or abstain from discharging their duty and obligation attached to their employment.
The court's intervention came after the government and the police allegedly attempted to thwart their protest.
One such attempt by authorities to allegedly arm-twist nurses was to cut off facilities such as toilets and water supply at the protest site.  "There is only one washroom for more than 3000 contract nurses, they have shut the canteens also. Last night, they locked us inside and there was no proper drinking water facility, we were not even allowed to use the restroom," Gayathri, a nurse who has been part of the protests told News Minute
Read also: 
Doctors are like GODS, Cannot Strike: HC restrains Striking Doctors