NPPA fixes price of 39 drug formulation packs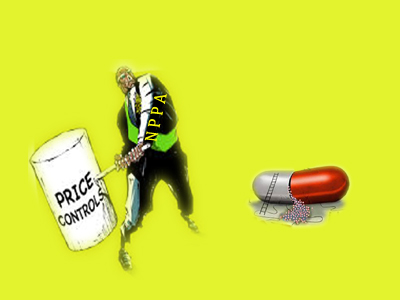 NEW DELHI: National drug price regulator NPPA is on the rally. After fixing prices of a number of drug formations of around 30 drug formulation packs, including those for TB, Diabates, Asthma and many antibiotics, on 13/07/2015, it has fixed the prices of 39 formulation packs. This time drugs include those used to treat diseases such as diabetes, infections, digestive disorders and pain among others.As per the notification the prices of formulations including Ciprofloxacin Hydrochloride, Cefotaxime, Paracetamol, Domperidone and Metformin+Glimepiride has been fixed.

At present, the government caps prices of essential drugs based on the simple average of all medicines in a particular therapeutic segment with sales of more than 1 per cent.

Besides, the government regulates prices of all other medicines and companies are allowed to hike prices of such drugs by only up to 10 per cent in a year.

The government had notified DPCO, 2013, which covers 680 formulations, with effect from May 15, 2014, replacing the 1995 order that regulated prices of only 74 bulk drugs.

Established in 1997, NPPA has been entrusted with the task of fixation/revision of prices of pharmaceutical products (bulk drugs and formulations), enforcement of provisions of the Drugs (Prices Control) Order and monitoring of prices of controlled and decontrolled drugs in the country.