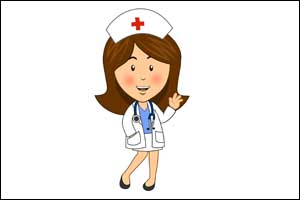 The Tamil Nadu Nurses and Midwives Council celebrated its 90th anniversary with the release of a Postal Stamp by Tamil Nadu Health Secretary Dr J Radhakrishnan,Release of AudioVideo on "History of Tamil Nadu Nurses and Midwives Council" by Dr S. Geethalakshmi, Vice-Chancellor, Tamil Nadu Dr MGR Medical University and release of "Lustrum Report: 2013- 2017" by Madahbi Das, Joint Director, Directorate of Nursing, Government of West Bengal were held at the function held in the city, a Council release on Tuesday said. Dr S Ani Grace Kalaimathi, Registrar of the Council and the Members of the Council were present at the function.
Speaking on the occasion, Dr Ani Grace Kalaimathi said the Madras Nurses and Midwives Council was founded in 1926. As on December 2017, the total of various categories nursing registered as a Registered Nurse stood at 1,83,181 and registered Midwife was 1,14,635, Auxiliary Nurse Midwife 22.191, Health Visitor 2,702.
The Tamil Nadu Nurses and Midwives Council has the pride of being the oldest council in whole of South-East Asia, she said.
0 comment(s) on Nurses Council 90th anniversary held, postal stamp released