Maha: Nurses call off strike after Govt agrees to hike salaries, COVID allowance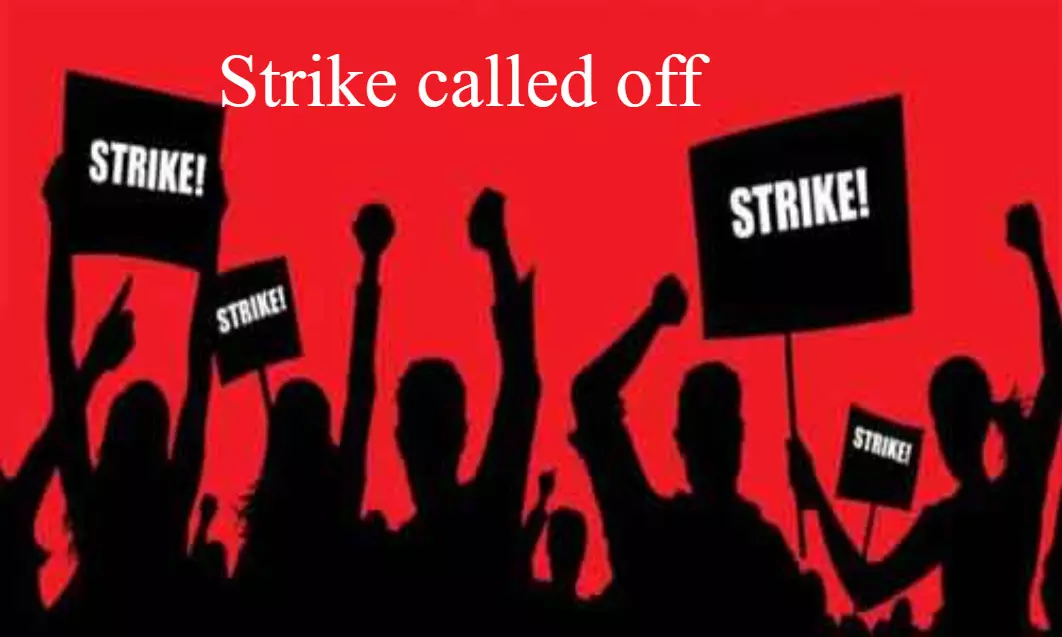 Mumbai: With the Maharashtra Government agreeing to increase the salary of nurses by Rs 1000 and Rs 500 as a COVID allowance, more than 6000 nursing staff in state-run hospitals, who went on a 48-hour long strike to protest against poor wages, delayed promotions, long working hours and huge vacancies in hospitals has called off the stir.

As per a recent media report in News18, the nurses called off the strike after the Maharashtra health minister Rajesh Tope initiated the talk with Asha workers where the decision was taken.
As many as 1300 nurses of JJ Hospital went on a two-day protest from Thursday. The stir affected services at government hospitals in 24 districts. As a part of the protest, the healthcare workers stayed away from routine wards and normal OPD work, however, they reported to emergency and Covid-19 duties.
Those involved in the agitation warned that they will go on an indefinite strike from June 15 if their demands are not fulfilled.
"If our demands aren't met, then, we'll go for an indefinite strike," the President of Maharashtra Nurses Association quoted as saying by ANI.
Also Read: No Academics, No Fees: KARD Demands Fee Waiver, Plans Symbolic Protest

In a letter to the state government, the Maharashtra State Nurses Association, stated, "New departments are being opened with same manpower… (and) nurses are overworked but underpaid".

The association pointed out that with the construction of 3 new government medical colleges there has been a vacancy for nursing staff, however, recruitments are not made accordingly, reports
The Indian Express
.
The association demanded the government to fill up the vacant seats and also to grant promotion for all the nursing positions immediately. The state government previously ensured in March that vacancies for nursing staff would be filled this year but no progress has been made yet, it added.
The nursing staff also mentioned excessive workload and demanded that they should be granted full salary if they take leave on medical grounds or for being infected with COVID.
Furthermore, the recruitment of class IV employees has been demanded so that nursing staff should not be overburdened with work and can concentrate on patient care. The healthcare workers have also demanded a job for their kin if they lose their life to COVID.
Based on a Central government's directive, the association has also demanded a monthly nursing allowance of Rs 7,200 for Covid-19 duty.
PTI reports that the protesters were hired on a contractual basis at government hospitals after the outbreak of the COVID-19 pandemic. Some of them lost the job after the contract expired.
In order to press on their demands, the nursing staff all over the state went on strike. On Friday, a group of protesting healthcare workers including nurses tried to stop the convoy of Deputy Chief Minister Ajit Pawar to present him their demands including permanent employment.
'We wanted to submit a memorandum to Pawar and Tope but they did not stop,' said a protester.
Pawar, along with District Guardian Minister Dhananjay Munde, Health Minister Rajesh Tope, and local MLAs attended a review meeting on the COVID-19 situation as well as preparations for the Kharif season at Beed Collector's office. As Pawar was leaving, the protesters tried to stop his car.

However, the police used mild baton-charge to disperse them and detained more than 100 persons, stated an official.
According to
TOI
, around 65,000 Asha workers had gone on a strike in the state a few days ago, and the Maharashtra health minister Rajesh Tope had a conversation with them.
Meanwhile,
News18
reports that with state government agreeing to increase the salary of nurses by Rs 1000 and Rs 500 as a Covid allowance after discussion with Asha workers, the strike has been called off.
Source : with agency inputs