No Academics, No Fees: KARD Demands Fee Waiver, Plans Symbolic Protest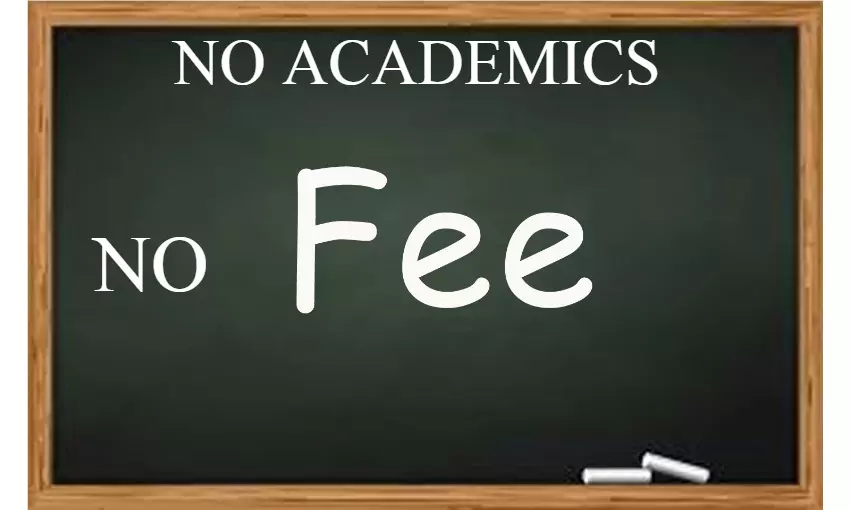 Bengaluru: Pointing out that for the past one year there were no academic activities, and nil clinical exposure due to the ongoing pandemic, the Karnataka Association of Resident Doctors (KARD) have started demanding a waiver of their fees for the academic year 2021-22 and a refund for the fees paid during 2020-2021.

The resident doctors in Karnataka submitted memorandums to their respective college deans on Monday, i.e. June 21 regarding this matter. Mentioning that they are suffering from a lack of expertise in their chosen fields of Post-graduation due to nil clinical exposure amidst the pandemic, the doctors are also demanding to delist the medical colleges in the State from COVID duties.
As several representations and verbal conversations with Government officials including the Minister for Health and Family Welfare and Medical Education haven't resulted in any positive outcome yet, the doctors, under the banner of KARD, have also planned to organize Twitter storms, social media campaigns, and observe black badge days until their voices get heard. However, if the Government continues to remain indifferent to their demands, they would be forced to "resort to other hostile modes of dissent," KARD said in a statement.
Also Read: Karnataka Resident Doctors demand legal cell to fight assault cases, write to CM BS Yediyurappa
In a letter directed to the State Minister for Medical Education, Dr. Sudhakar K, the resident doctors have mentioned, "The demand for academic fee waive off when there was no academics seems logical. When we have not received any significant amount of training in the past one year how logical it is that we pay a huge sum of Rs 1 lakh as tuition fees."
"We hereby reiterate that our genuine demand of academic fee waive off should be considered as immediately as possible failing which we may have to escalate our fight.," further mentioned the letter dated 21.06.2021.

Meanwhile, speaking to Medical Dialogues, Dr. Namratha C, president of KARD said, "In 2018, our fees were hiked from 27,000 to 1 lakh without giving us any reason for that. When compared to other states, Karnataka has the highest fees for PG medical education although no one knows how different education Karnataka provides than other States. On top of that, since Covid-19 began, the PG residents were included in the workforce which resulted in the situation where they were deprived of exposure to their chosen specialties. Since then, there had been no academic activities- no workshops, hands on training programs, or seminars. Our tuition fees of 1 lakh should be used for the upliftment or betterment of the PG medical education only so that the doctors become better skilled in their respective fields."
"The situation now is that we are paying fees and we are working for the Government and in turn, we are getting nothing at all. Our stipend of Rs 45,000 is also rather low and comes under the list of states with the lowest stipends. We are asking the Government to provide us with one more year where we could gain whatever we have lost. That is why we are demanding that the Government should de-list the medical colleges from Covid treatment so that we get adequate exposure," she mentioned adding that "We want the Government to compensate us and for this, we want the fee waiver for this academic year."
When asked about their plans to make their voices heard, Dr. Namratha added, "We have already submitted the memorandum throughout the state and we are waiting for the response from the Government. Principal Secretary had a positive response to our demands and he indicated the possibility of considering them. However, a positive response is nothing official. So, we are expecting a response from even the Minister's side. Our next steps including the plans for the Twitter campaign or black badge symbolic protest would depend solely on their response."

Meanwhile, speaking to New Indian Express regarding this issue, the Medical Education Minister Dr. K Sudhakar said, "The stipends were hiked by 40% last May, which had been pending for five years. House surgeons, who were earlier paid Rs 20,000 are now getting Rs 30,000; first-year PG students are getting Rs 45,000; second-year students are getting Rs 50,000, and third-year students are getting Rs 55,000. The hike for first-year super-speciality students ranges between Rs 40,000-55,000, between Rs 45,000-60,000 for second-year students, and between Rs 50,000-65,000 for third-year students. This has benefited more than 6,000 students. With the second wave receding, they will get clinical practice in their respective specialties."

However, the minister refrained from commenting on the issue of the fee waiver for the academic year.
Also Read: Resident doctors in Punjab demand fee waiver, stipend hike, write to CM
Source : with inputs