Obscene comments on nurses: AIIMS Nurses Union seeks strict action against video makers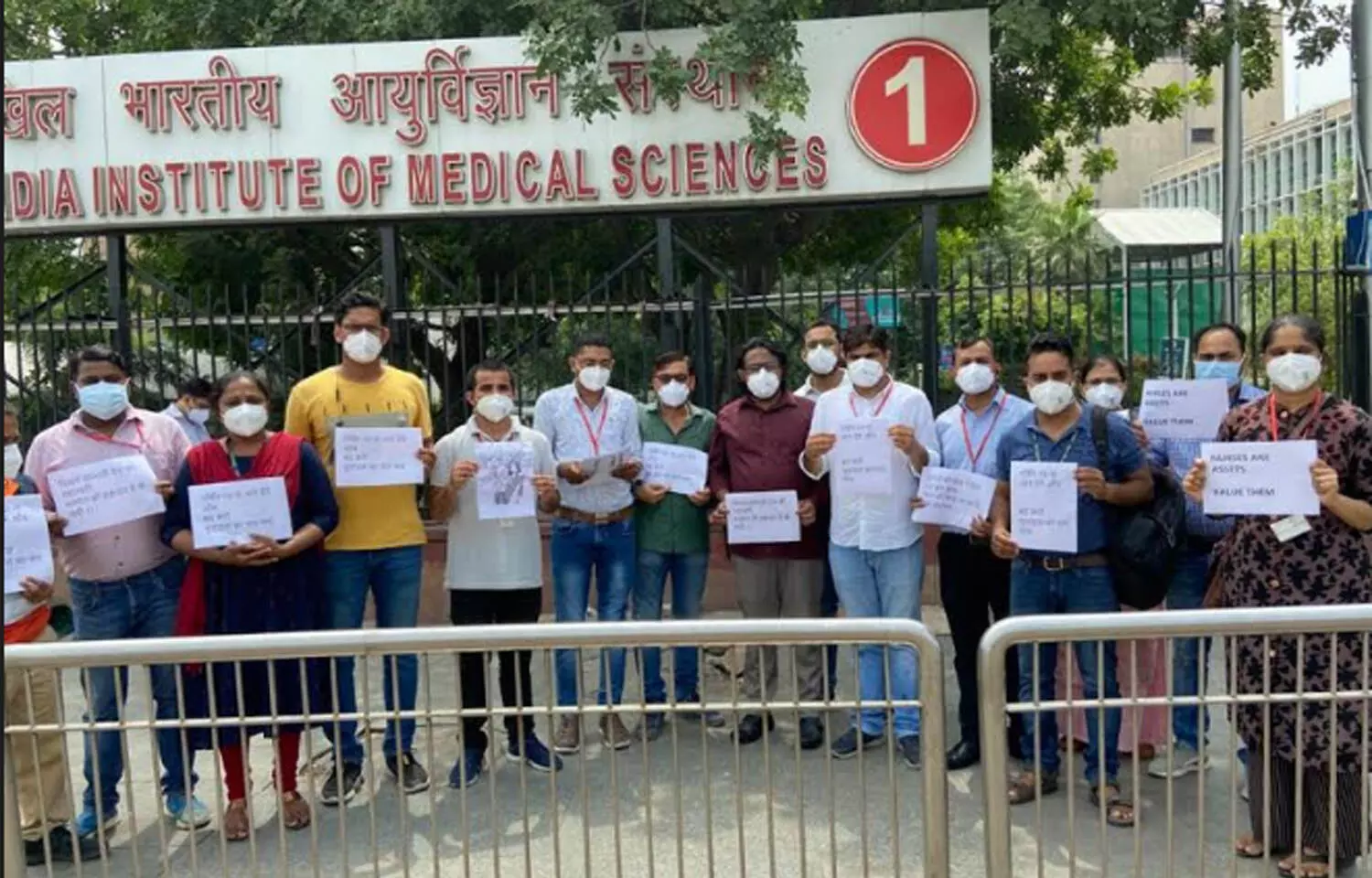 Delhi: Up in arms against the makers of a video that contained obscene, derogatory and humiliating comments against nurses, the AIIMS Nurses Union staged a protest today at the premises of the hospital.

The nurses strongly condemned the defamatory content of the video and have lodged an online complaint seeking strict legal action against the makers of the "online shaming" video.
The video that has been doing rounds on various social media platforms shows an obscene joke on the nursing profession.

In a recent release, AIIMS Nurses Union said that the video has caused deep pain and concern among the nursing fraternity, adding that they would " stage a protest against this offensive video at gate no 1 premises of AIIMS, Delhi at 10 am on 16/06/2021."
"It is embarrassing to note that when the whole world pays respect to nurses for their selfless and courageous fight against Covid-19, some miscreants make fun of the noble profession and trying to demoralize their spirit, " the nursing body said.
Addressing the issue, Manish Kumar Kajla, the President of AIIMS Nurses Union told Medical Dialogues, " I am shocked to see that at a time like this when the nursing staff is working day and night to contain the pandemic, how people can be so insensitive to mock them and shame them in a public platform. Many may opine that it was just for fun but openly attacking someone's profession by making obscene comments on them can not be tolerated. What the video seems to indicate is unacceptable as it associated the nursing profession somehow with prostitution. The makers also have daughters, sisters, and mothers at their homes, how can they make such comments on the nurses who are also someone's daughter someone's sister. Strict action should be taken to set an example so that no one can mock healthcare workers like this on social media."