NYC health suspects lead in some Baidyanath Ayurvedic Drugs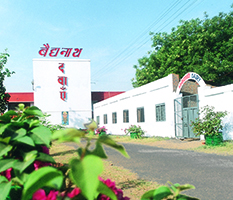 New York, Jul 25 : The New York City Health Department has asked city residents to stop using certain Ayurvedic medications made by a leading Indian pharma company, Baidyanath, saying the products contain "elevated" levels of lead and mercury making them unsafe for "human consumption".

It also recommended that New Yorkers "should immediately stop using these products" and those who have been consuming them should consult with their doctor and consider receiving tests for exposure to lead or other heavy metals.

The department has also asked residents to report to authorities about stores selling the products.

"The New York City Health Department advises New Yorkers to avoid certain Ayurvedic medications made in India by Shree Baidyanath as they have been found to contain elevated levels of arsenic, lead and mercury," it said in a statement issued yesterday.

The department issued Commissioner's Orders to cease sales at neighborhood stores where the products were found.

"Although not all Ayurvedic medications contain dangerous ingredients, lead and other heavy metals may be intentionally added to some of these medications for perceived therapeutic benefits. Ayurvedic medications are generally not tested for safety," Bureau of Environmental Disease and Injury Prevention Assistant Commissioner Nancy Clark said.

"These products are not safe for human consumption. No one should sell these products and no one should use them."

In many of the products, the heavy metal content "greatly exceeded the acceptable limits".

The levels of heavy metals found in these medications manufactured exceed the limits for arsenic (3 ppm), lead (2 ppm), and/or mercury (1 ppm) for certain food additives as referenced by the Food and Nutrition Board, Institute of Medicine of the National Academies, the department said.

Products had levels as high as 27,000 ppm of mercury, 470 ppm of lead and 240 ppm of arsenic, it added.

When contacted by , an official at Baidyanath's New Delhi office said the company will look into the matter to determine whether the products in question are that of Baidyanath's or are being sold by another company.

He added that Baidyanath had not yet been approached by the NYC health department regarding its products and even maintained that Baidyanath does not export to the US.

The NYC department warned that people who regularly use products containing high levels of heavy metals are at an increased risk for harmful health effects, including damage to the brain, kidneys, nervous and reproductive systems.

After the Maggi debacle, lead in another Indian product will have not only have a large impact in the sales of the product, but send a negative message of indian products in general across the world as well.

Baidyanath is a large Kolkatta based manufacturer of Ayurvedic medicines  with over 700 formulations being manufactured and marketed in the Indian and International markets.  Its major products include Chyawanprash, Issabgol, glucose supplements, balms and many others.