OBC partners with Medanta in Haryana for TB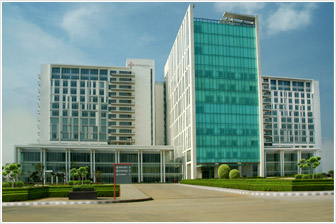 Oriental Bank of Commerce and Medanta Medicity Hospital have joined hands to reduce the rate of
TB
patients in Haryana. Together, they will be donating a specially equipped mobile van for the cause.
Also read: 
Bollywood megastar Amitabh Bachchan launches 'TB Free Haryana' drive
The inauguration of the mobile van was recently flagged off by Dr Naresh Trehan, CMD, Medanta Hospital along with Animesh Chauhan, MD and CEO of OBC Bank, at the corporate office of the bank in Gurgaon in the National Capital Region (NCR). The mission will cover Haryana in three phases. Rewari, Gurgaon, Mewat, Palwal, Mahendergarh, Faridabad and Jhajjar are being covered in the first phase.
Speaking on the TB-Free mission. Dr Trehan said, the institution aims to bring to India the highest standards of medical care along with clinical research, education and training. '"We appreciated the initiative of Animesh Chauhan on behalf of OBC Bank, he joined our hands to enhance the ongoing TB-Free Mission India, Earlier also the mission was joined by Chief Minister of Haryana
Manohar Lal Khattar
and legendary Bollywood actor Amitabh Bachchan who launched a 'Mission TB free Haryana' at Medanta hospital in Gurgaon" said Dr. Trehan. ', as reported by
Free Press Journal
It will visit primary health centres run by the government every day of the week to perform chest x-rays for patients suspected of having pulmonary tuberculosis, said Animesh Chauhan, Managing Director & CEO, OBC, as reported by
The Hindu Business Line
.
Trehan said on the occasion that the initiative by OBC and Medanta would fill the gap in screening. With the help of the mobile van, doctors can screen up to 50 people every day.
With nearly 2 lakh suspected cases of TB are reported every year in Haryana, only about 40,000 patients, on an average, are actually diagnosed.