Aspirin not effective in reducing incidence of pre-eclampsia in pregnant women: AJOG study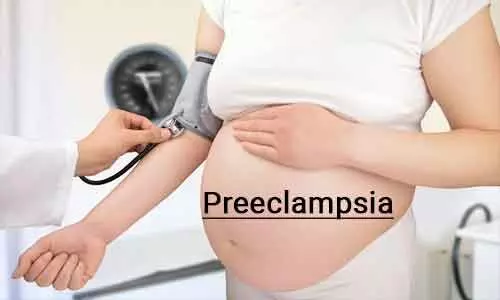 Pre-eclampsia is a multisystem syndrome that affects 3-5% of pregnant women. It is a major cause of maternal and perinatal mortality and morbidity. Severe fatal complications of pre-eclampsia can develop without treatment, including eclampsia, stroke, pulmonary edema, kidney failure, etc. Moreover, pre-eclampsia is associated with preterm birth, fetal growth restriction, and small for gestational age (SGA) newborns. Once pre-eclampsia develops, the only effective treatment is a prompt delivery, which results in adverse neonatal outcomes, especially when the delivery date is far from the due date (<34 weeks of gestation). Therefore, it is necessary to take preventative measures for women at high risk of pre-eclampsia so as to reduce these serious complications.

A variety of drugs, including low-dose aspirin, low-molecular-weight heparin, antioxidants, calcium, proton-pump inhibitors, metformin, and statins have been reported to have beneficial effects on the prevention and treatment of pre-eclampsia. Among these drugs, low-dose aspirin was reported to be the most promising prophylactic agent. The major effect of aspirin is dependent on cyclooxygenase, which inhibits thromboxane A2 production in platelet and subsequently reverses the pre-eclampsia patients' thromboxane A2/prostaglandin I2 imbalance, thereby improving placental function by favoring systemic vasodilatation and inhibiting the platelet aggregation, which is abnormally activated in pre-eclampsia.
Guidelines from the World Health Organization (WHO) and several countries, including the United States, the United Kingdom, Canada, French and Australia, also recommended the use of low-dose aspirin to prevent pre-eclampsia in high-risk pregnant women.
Guidelines concerning the aspirin preventative strategies for pre-eclampsia differ considerably from country to country. There is no standardized protocol regarding aspirin use because the dosage, initial timing of medication, and screening methods of the high-risk population vary among the guidelines from different countries.
Authors Lin L and team decided to conduct a trial to explore the effect of 100 mg aspirin on screened women with high-risk factors to prevent pre-eclampsia in the Chinese population. Further, they provided evidence for the recommendation of aspirin use for the Chinese population. Therefore, a large randomized controlled trial was conducted in China to evaluate the role of low-dose aspirin in pre-eclampsia prevention.
Between December 2016 and March 2019, they conducted a randomized controlled trial (The low-dose Aspirin in the Prevention of Pre-Eclampsia in China (APPEC) study), in which women with clinical risk factors associated with pre-eclampsia from 13 hospitals in China were enrolled.
Study assumed that the relative reduction in the incidence of pre-eclampsia was at least 20%, namely, from 20% in the control group to 16% in the aspirin group. Therefore, the targeted recruitment number was 1000 participants. Women were randomly assigned to the aspirin or control group in a 1:1 allocation ratio. Statistical analyses were performed according to an intention-to-treat basis.
The primary outcome was the incidence of pre-eclampsia, diagnosed with systolic blood pressure (SBP) ≥ 140 mmHg or diastolic blood pressure (DBP) ≥ 90 mmHg developing after 20 weeks of gestation with previously normal blood pressure (SBP < 140 mmHg and DBP < 90 mmHg), and complicated by proteinuria. The secondary outcomes included maternal and neonatal outcomes.
One thousand eligible women were recruited between December 2016 and March 2019, of which final 898 patients were analyzed (464 participants in the aspirin group, 434 participants in the control group) on an intention-to-treat basis.
Pre-eclampsia incidence did not show a significant difference between the aspirin group (16.8%) and the control group (17.1%), p=0.924).
Likewise, adverse maternal and neonatal outcomes did not differ significantly between the two groups.
Meanwhile, the incidence of postpartum hemorrhage between the two groups was similar (6.5%) in the aspirin group and 5.3% in the control group, p=0.459. Study did not find any significant differences in pre-eclampsia incidence between the two groups in the subgroup analysis of the different risk factors.
Aspirin (100mg per day) did not have a preventive effect on the incidence of pre-eclampsia in the Chinese population with either high-risk or moderate-risk factors.
It has been reported that obesity and increased BMI are associated with reduced inhibition of cyclooxygenase-1 by a low dose of aspirin, probably due to the increased platelet activation or turnover. Thus, it is necessary to consider BMI or weight when analyzing the effects of aspirin.
"In conclusion, we found that aspirin at a dose of 100mg per day did not reduce the incidence of pre-eclampsia in women with high-risk factors in China and did not adversely affect the mothers or neonates. We believe that these findings have significant implications for the use of aspirin in pre-eclampsia prevention."
Source: Lin L, Huai J, Li B, Zhu Y, Juan J et al; American Journal of Obstetrics and Gynecology (2021),
doi: https://doi.org/10.1016/ j.ajog.2021.08.004.
Source : American Journal of Obstetrics and Gynecology