Assisted Reproductive Technologies May Increase Risk of Eclampsia, finds study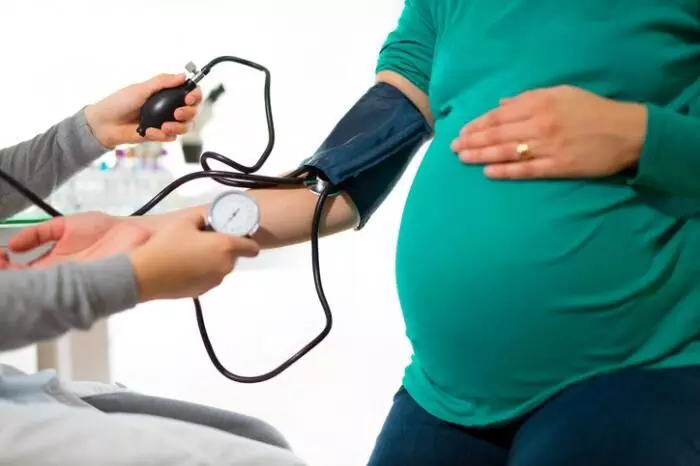 The use of Assisted reproductive technologies (ART) has increased exponentially worldwide and is responsible for over one million births annually. In a recent study, researchers have found that women conceived via ART are at increased risk of developing eclampsia during pregnancy. The research has been presented at the American College for Obstetricians and Gynecologists (ACOG) virtual meeting.

Eclampsia is a severe complication of preeclampsia and is characterized by high blood pressure that can cause seizures during pregnancy. Previous studies have shown an association between infertility treatments and hypertensive disorders of pregnancy. However, the incidence of eclampsia in this population is understudied. Therefore, Adriana Facchiano, a medical student at Temple University Lewis Katz School of Medicine in Philadelphia, and colleagues conducted a study to evaluate the association between ART and incidence of eclampsia.
In this retrospective case-control study, the researchers used the CDC Natality database and obtained information about live births in the U.S. between 2016 and 2018. They used a logistic regression model, controlling for factors known to contribute to preeclampsia and eclampsia, such as maternal age, ethnicity, BMI, diabetes, smoking status, multiple gestations, number of prenatal visits, and type of insurance coverage. The researchers reviewed nearly 11 million births and included approximately 120,000 births of which were conceived using assisted reproductive procedure.
Key findings of the study were:
Among 120,000 births, the researchers observed eclampsia events in 571 women who underwent ART and 27,785 women who did not.
They found that ART procedures, such as in-vitro fertilization, were associated with more than a 50% increased risk of eclampsia (aOR 1.53).
They noted that the unadjusted odds ratio of developing eclampsia for patients who underwent ART was 1.86. After adjustment, they observed that the odds were lower but still significant.
They found that multiple gestations which occurred in almost 30% of ART pregnancies also were associated with eclampsia.
"The only covariates found to have a stronger relationship with eclampsia were pre-pregnancy hypertension, pre-pregnancy diabetes, and multiple births per pregnancy," facchiano said in an interview.
"Despite increased vigilance noted in many of these pregnancies, ART is a significant risk factor for eclampsia -- further analysis is necessary to determine the impact of and mechanisms through which multiple gestations can increase eclampsia," she further added.
For further information:
Facchiano A, et al "Assisted Reproductive technology: a risk factor for eclampsia" ACOG 2021; Abstract 1651916.
Source : ACOG Annual Clinical and Scientific Meeting