FDA extends use of intrauterine contraceptive device Mirena up to 6 years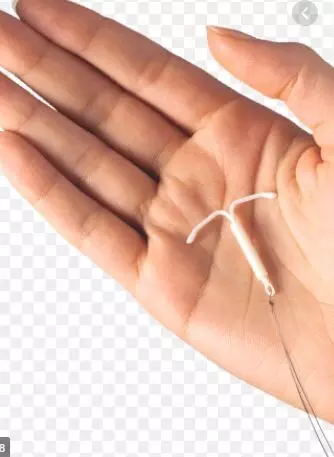 Use of Mirena (levonorgestrel-releasing intrauterine system; Bayer), has been extended up to 6 years for pregnancy prevention as compared to the previous indication of only 5 years by the US food and drug administration. The approval is based on the phase 3 Mirena Extension Trial reports.

The Food and Drug Administration (FDA) approved the supplemental New Drug Application (sNDA).
Mirena is a hormonal intrauterine device classified as a long-acting reversible contraceptive method. T-shaped polyethylene frame (T-body) with a steroid reservoir (hormone elastomer core) made of a mixture of levonorgestrel and silicone (polydimethylsiloxane), containing a total of 52 mg levonorgestrel around the vertical stem.
The device releases the hormone at an initial rate of 20 μg/day and declines to a rate of 14 μg after 5 years. This rate decreases progressively to approximately 10mcg/day after 5 years and 9mcg/day after 6 years. By the end of the 6th year, Mirena should be removed and replaced at the time of removal with a new system if continued use is desired. Most of the hormone stays inside the uterus, and only a small amount is absorbed into the rest of the body.
The Extension Trial study was performed to assess if Mirena is effective and safe as a birth control method beyond 5 years of use. Further, the menstrual blood loss (in women that had Mirena inserted for the indication of heavy menstrual bleeding [HMB]) and safety were also assessed.
The study design consisted of 362 women aged 18 to 35 years who had been using Mirena for not less than 4.5 years and no more than 5 years at enrollment. The primary endpoint was the pregnancy rate calculated as the Pearl Index (PI) at the end of year 6. Women, 18 to 35 years of age at the time of screening (visit 1) who are currently using Mirena for contraception or contraception and heavy menstrual bleeding. the women were willing to continue with its use and have a continuing need for contraception.
On data analysis, researchers have revealed that the PI for the 6th year of use was 0.35 with a 95% upper confidence limit of 1.95 based on the 1 pregnancy that occurred during year 6 and within 7 days after Mirena removal or expulsion.
As the Mirena Extension Trial is still ongoing, no further details have been updated till now.
Primary source: mirena-us.com.
For details click on the link: Mirena [package insert]. Whippany, NJ: Bayer HealthCare Pharmaceuticals; 2020.
Source : mirena-us.com