HPV infections may be eliminated by vaccinating both boys and girls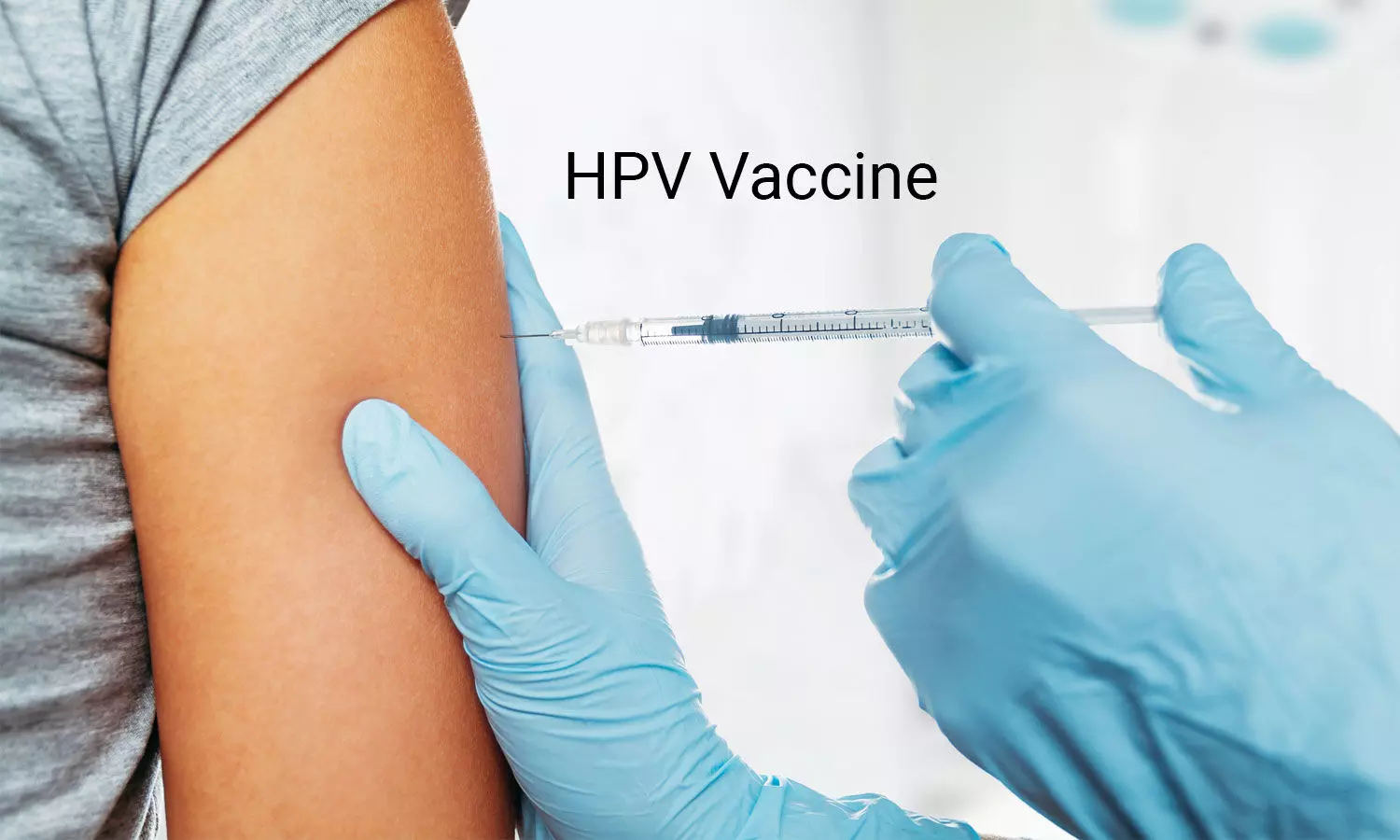 HPV infections may be eliminated by using gender-neutral vaccination strategy, finds a new study
Sweden: HPV infection is caused by the human papillomavirus, DNA virus from the papillomavirus family. There are more than 100 varieties of human papillomavirus (HPV). Some types of HPV infection cause warts and some can cause cervical and oropharyngeal cancer.
A Swedish-Finnish study published in the Journal of Infectious Diseases shows that the most oncogenic HPV types can be eliminated, but only if both girls and boys are vaccinated.
The researchers conducted a randomized study in 2007, which included about 80,000 young people between the ages of 12 and 15 from 250 schools in 33 towns to take part. In 11 towns, both boys and girls were given HPV vaccination, in another 11 towns only girls were vaccinated, and in 11 towns the participants were vaccinated against a totally different virus (control).
"Our study is unique because the entire population of the communities included in the study was invited to take part, and the choice of vaccination strategy was randomized by the community," stated Matti Lehtinen, a researcher at the Department of Laboratory Medicine, Karolinska Institutet, who led the study. "The results have definitely influenced the decision about offering HPV vaccination to boys, which more and more countries are also deciding," she added.
Mathematical modelling was used to calculate what the results of the randomized HPV vaccination study would mean for programs with different vaccination coverage. The improved effectiveness of vaccinating both boys and girls is particularly important if only 80 per cent or fewer girls are vaccinated. Vaccination of both boys and girls with a 75-per cent participation rate can, however, eliminate HPV 16 in people under 30, which is the segment of the population that is mainly spreading the infection, stated the researchers.
Key findings of the study were:
• The estimation for HPV18/31/33 was significant in the gender-neutral arm, and 150% and 40% stronger than in the girls-only arm.
• Concordantly, HPV18/31/33 eradication was predicted in adolescents/young adults already 20 years with 75% coverage of gender-neutral vaccination.
• With the 75% coverage, eventual HPV16 eradication was also predicted, but only with the gender-neutral strategy.
The World Health Organisation (WHO) has established the elimination of cervical cancer as a priority objective.
"The results of the randomized study of different vaccination strategies now published gives us information about how this objective could be achieved at the earliest possible time," stated by Lehtinen.
For further reading click on the following link,
http://dx.doi.org/10.1093/infdis/jiaa099
Source : Journal of Infectious Diseases