Iodine deficiency in pregnant women linked to retarded fetal growth,claims BMC study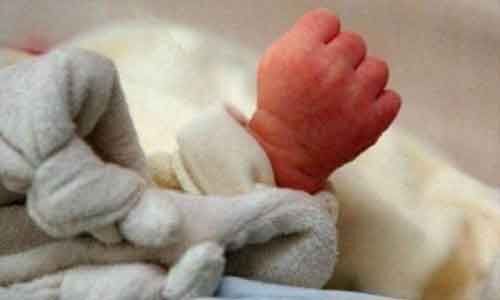 Severe iodine deficiency may impact fertility and reproductive outcomes.

A recent study has suggested that a low iodine intake was associated with restricted fetal growth and a higher prevalence of preeclampsia in these mild-to-moderately iodine-deficient pregnant women.

Iodine is an essential micronutrient and an integral part of the thyroid hormones triiodothyronine (T3) and thyroxine (T4). Thyroid dysfunction has been linked to menstrual disturbances, reduced fecundity (i.e. ability to become pregnant), miscarriage, gestation-induced hypertension, preterm delivery, and reduced fetal growth. Though previous studies have shown that severe iodine deficiency impacts fertility and reproductive outcomes, the potential effects of mild-to-moderate iodine deficiency are not well known.
Marianne Hope Abel and associates from the Department of Chronic Diseases and Ageing, Division of Mental and Physical Health, Norway undertook a study to examine whether iodine intake was associated with subfecundity (i.e. > 12 months trying to get pregnant), fetal growth, and adverse pregnancy outcomes in a mild-to-moderately iodine-deficient population.
Findings have been published in BMC Medicine.
The study was designed based on the Norwegian Mother, Father, and Child Cohort Study (MoBa) and included 78,318 pregnancies with data on iodine intake and pregnancy outcomes.
Iodine intake was calculated using an extensive food frequency questionnaire in mid-pregnancy. Also, urinary iodine concentration was available in a subsample of 2795 pregnancies.
On analysis, the following facts emerged.

The median iodine intake from food was 121 μg/day and the median urinary iodine was 69 μg/L, confirming mild-to-moderate iodine deficiency.
In non-users of iodine supplements (n = 49,187), low iodine intake (< 100–150 μg/day) was associated with an increased risk of preeclampsia at 75 vs. 100 μg/day, preterm delivery before gestational week 37, and reduced fetal growth, but not with early preterm delivery or intrauterine death.
In planned pregnancies (n = 56,416), having an iodine intake lower than ~ 100 μg/day was associated with increased prevalence of subfecundity (aOR = 1.05 (1.01, 1.09) at 75 μg/day vs. 100 μg/day, p overall = 0.005).
Long-term iodine supplement use (initiated before pregnancy) was associated with increased foetal growth (+ 0.05 SD (0.03, 0.07) on birth weight z-score, p < 0.001) and reduced risk of preeclampsia (aOR 0.85 (0.74, 0.98), p = 0.022), but not with the other adverse pregnancy outcomes.
There exists a wide variation in recommendations in different regions of the world ranging from 140 μg/day in the UK to 250 μg/da ,as said by WHO.
"Our results indicate that an adverse impact on the outcomes studied was seen at an intake below ~ 100–150 μg/day and that the association curves plateaued at higher intake. This range is well within the intake range of our study population." said the authors.
Primary Source: BMC Medicine
For the full article click on the link: https://doi.org/10.1186/s12916-020-01676-w
Source : BMC Medicine