Is Hysteroscopy Safe for diagnosing Type 2 Endometrial Cancer?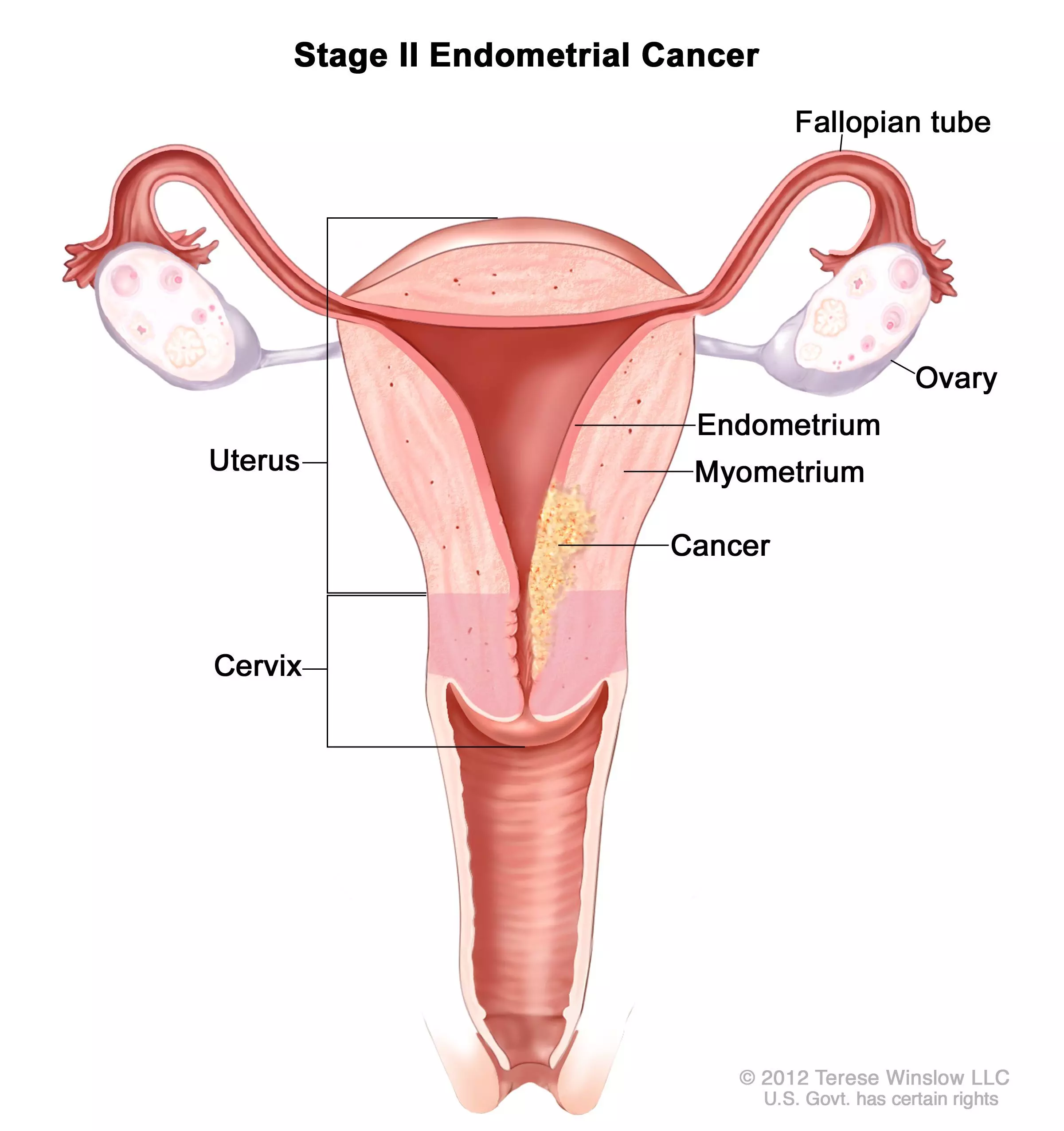 Endometrial cancer accounts for approximately 4% of all cancers in women and occurs predominantly after menopause. A recent study suggests diagnostic hysteroscopy may not be associated with increased odds of positive peritoneal cytology at the time of surgical staging or with decreased survival. The study findings are published in the Journal of Minimally Invasive Gynecology on October 19, 2020.

Hysteroscopy is a highly accurate method and is useful in diagnosing, rather than excluding endometrial cancer in women with abnormal uterine bleeding. This technique, however, flushes fluid and endometrial cells into the abdomen via the fallopian tubes, thus potentially spreading malignant cells. Several studies have associated hysteroscopy with an increased risk of positive peritoneal cytology in women with endometrial cancer, while certain studies have raised the possibility of an adverse impact of hysteroscopy on prognosis in women with endometrial cancer. Endometrial cells may shed during hysteroscopy and be passively transported with fluid into the peritoneal cavity. Moreover, it is important to assess this hypothesis into type 2 endometrial cancer, a more aggressive phenotype that usually presents with endometrial atrophy and worse prognosis. Therefore, researchers conducted a study to assess the prevalence of positive peritoneal cytology in type II endometrial cancer in women undergoing hysteroscopy as a diagnostic tool and determine their prognosis.
It was a randomized retrospective cohort study in 127 women with type II endometrial cancer at Tertiary centre, academic hospital. A total of 127 patients were randomly assigned to either diagnostic hysteroscopy (HSC)(n=43) or dilation/curettage (D&C)(n=84). Researchers evaluated the clinical and pathologic characteristics, including peritoneal cytology results. They used the Kaplan-Meier method to project survival curves and compared it with the log-rank test. They used Cox-regression analysis to assess factors related to disease-free survival (DFS).
Key findings of the study were:
♦ Upon analysis, they found no difference with regard to age between the groups.
♦ They observed that D&C group had a higher frequency of advanced staging and greater vascular invasion.
♦ They also found positive cytology in 2/43 (4.6%) women following HSC and in 9/84 (10.7%) patients following D&C.
♦ However, they found no statistically significant difference in the survival curve between groups.
♦ Upon Multivariate analysis for DFS, they found that advanced staging (III and IV) (HR=3.89), advanced age (HR=1.073) and vascular invasion (OR=3.01) increases the risk of recurrence.
The authors concluded, "Diagnostic HSC did not increase the rate of positive peritoneal cytology at the time of surgical staging in this cohort of women with type II endometrial cancer and presented equal safety when compared to D&C".
For further information:
Article Source :
 Journal of Minimally Invasive Gynecology