Metronidazole addition improves treatment of acute PID in women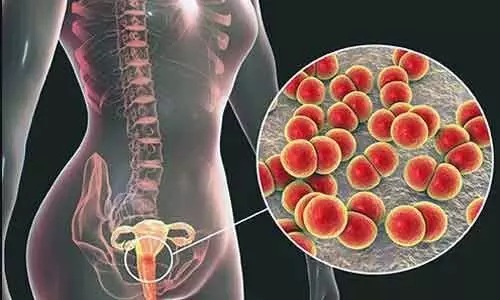 USA: Metronidazole should be routinely added to ceftriaxone and doxycycline for the treatment of women with acute pelvic inflammatory disease (PID), a recent study in the journal Clinical Infectious Diseases has suggested.
According to the study, the addition of metronidazole was well tolerated and resulted in reduced endometrial anaerobes, decreased M. genitalium and reduced pelvic tenderness compared to ceftriaxone and doxycycline.
Anaerobic organisms are important pathogens in acute PID. PID regime of a single dose of ceftriaxone and doxycycline for 14 days, which is currently recommended, has limited anaerobic activity. The need for broader anaerobic coverage is unknown and concerns have been raised about the tolerability of metronidazole. Harold C Wiesenfeld, Magee-Womens Research Institute, Pittsburgh, PA, USA, and colleagues conducted a randomized, double-blind placebo-controlled trial comparing ceftriaxone 250 mg IM single dose and doxycycline for 14 days, with or without 14 days of metronidazole in women with acute PID. A total of 233 women were enrolled (116 to metronidazole and 117 to placebo).
The primary outcome was clinical improvement at 3 days following enrollment. Additional outcomes at 30 days following treatment were the presence of anaerobic organisms in the endometrium, clinical cure (absence of fever and reduction in tenderness), adherence and tolerability.
Key findings of the study include:
Clinical improvement at 3 days was similar between the two groups.
At 30 days following treatment, anaerobic organisms were less frequently recovered from the endometrium in women treated with metronidazole than placebo (8% vs 21%,) and cervical Mycoplasma genitalium was reduced (4% vs. 14%).
Pelvic tenderness was also less common among women receiving metronidazole (9% vs 20%).
Adverse events and adherence were similar in each treatment group.
The study, "A Randomized Controlled Trial of Ceftriaxone and Doxycycline, with or Without Metronidazole, for the Treatment of Acute Pelvic Inflammatory Disease," is published in the journal Clinical Infectious Diseases.

Source : Clinical Infectious Diseases