Myfembree receives FDA approval for uterine fibroids associated heavy menstrual bleeding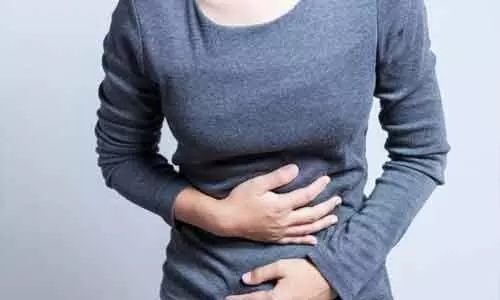 USA: The Food and Drug Administration (FDA) has approved Myfembree, a once-a-day therapy for managing heavy menstrual bleeding associated with uterine leiomyomas (fibroids) in premenopausal women. It is a combination of three drugs namely relugolix, estradiol, and norethindrone acetate.
The approval is based on results from the Phase 3 LIBERTY 1 and LIBERTY 2 studies which are published in the New England Journal of Medicine.
"With MYFEMBREE, we can offer women with uterine fibroids a non-invasive treatment that provides clinically meaningful symptom relief for heavy menstrual bleeding with one pill, once-a-day," said Ayman Al-Hendy, M.D., Ph.D., Professor of Obstetrics and Gynecology, University of Chicago, and LIBERTY Program Steering Committee Member. "The FDA approval of MYFEMBREE represents a significant milestone in expanding treatment options for uterine fibroids, a chronic and debilitating disease for many women in the U.S."
"Uterine fibroids affect millions of women in the U.S. and account for over 250,000 hysterectomies each year, with heavy menstrual bleeding being one of the most bothersome symptoms," said David Marek, Chief Executive Officer of Myovant Sciences, Inc. "The approval of MYFEMBREE represents the second FDA product approval for Myovant in less than one year. This is an important step forward as we seek to redefine care for women and for men, not only through new medicines but through continued collaboration with the community."

"MYFEMBREE's approval is a testament to the shared commitment between Myovant and Pfizer to support women living with uterine fibroids," said Nick Lagunowich, Global President, Internal Medicine at Pfizer. "We are excited to offer this new treatment option which will help provide much-needed symptom relief with the convenience of an oral, once-daily tablet."

The Phase 3 LIBERTY studies each met the primary endpoint, with 72.1% and 71.2% of women in the MYFEMBREE groups achieving the responder criteria compared with 16.8% and 14.7% of women in the placebo groups at Week 24, respectively. A response was defined as a menstrual blood loss volume of less than 80 mL and a 50% or greater reduction from baseline in menstrual blood loss volume during the last 35 days of treatment measured using the alkaline hematin method.

Women receiving MYFEMBREE experienced reductions of 82.0% and 84.3% in menstrual blood loss from baselines, respectively. Adverse reactions occurring in at least 3% of women treated with MYFEMBREE and at a greater incidence than placebo were hot flush, abnormal uterine bleeding, alopecia, and decreased libido. There were no pregnancies reported in the MYFEMBREE groups in either study.
Myovant and Pfizer are committed to supporting women in the U.S. who are prescribed MYFEMBREE throughout their treatment journeys. The MYFEMBREE Support Program provides services, including insurance benefits checks, prior authorization support, co-pay support for commercially insured patients, and patient assistance for qualifying uninsured patients. Program terms and conditions apply. For more information and additional resources, please contact 833-MYFEMBREE (833-693-3627), 8 a.m.–8 p.m. Eastern Time, Monday–Friday.

Under the terms of their previously announced collaboration, Myovant and Pfizer will jointly commercialize MYFEMBREE in the U.S. MYFEMBREE is expected to be available in June 2021.
Source : US FDA