Perimenopausal Women with AUB with TVS ET >10.5 mm should undergo endometrial sampling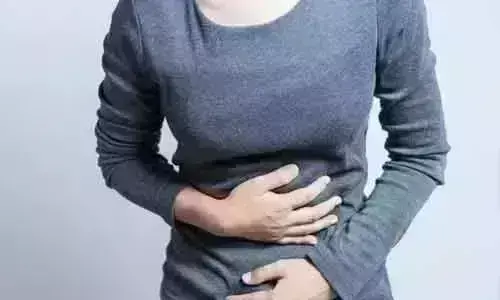 The perimenopausal period or climacteric begins with the irregularity of the menstruation cycle and extends up to 1 year after permanent cessation of menses. It refers to the time period in the late reproductive years generally in the late 40s to early 50s. During this climacteric period, menstrual cycles become occasionally anovulatory due to a gradual decrease in the recruitment of ovarian follicles with a subsequent decline in the level of oestradiol. The presentation of abnormal uterine bleeding (AUB) in perimenopausal patients may include a spectrum of menstrual disorders.

Modalities for diagnosis have evolved from the traditional dilation and curettage (D and C) of the uterus to immunohistochemical markers, transvaginal ultrasound (TVS), colour Doppler, sonosalpingography, and hysteroscopy. Histopathology is still considered the gold standard technique. However, it is an invasive procedure with the risk of various complications. TVS is a reliable method with wide-ranging applicability and clinical efficiency whose acceptance by both healthcare providers and patients is widespread. Evaluation of endometrial thickness by ultrasonic measurement has considerable significance in diagnosing benign and neoplastic endometrial lesions in women of all ages.
In women with postmenopausal bleeding, numerous studies have established TVS-ET as an initial screening procedure to ascertain whether a cut off limit for endometrial thickness can be proposed to rule out endometrial pathology.
Hence, Priti Kumari and team undertook this study and compared the findings of endometrial morphology by transvaginal sonography and colour Doppler in perimenopausal women with abnormal uterine bleeding and correlated the findings with the histopathological study of the endometrium, which remains the gold standard.
This cross-sectional observational study was conducted among 70 perimenopausal women with AUB who underwent TVS measurement of endometrial thickness (ET) and Doppler flow indices followed by endometrial sampling and histopathological examination (HPE).
In HPE, 51 (73%) women had normal diagnosis while 19 (27%) women had neoplastic histology either benign or malignant. They were categorised into group I and group II, respectively. There was a significant difference in age (P = 0.001) and incidence of obesity (P = 0.01) between the two groups. The ETs measured in group I and group II were 7.89 ± 2.62 mm and 14.07 ± 3.96 mm, respectively, with significant difference (P < 0.001).
A TVS-ET of 10.5 mm had the highest sensitivity and specificity of 89.5% and 86.3%, respectively, PPV of 70.68%, NPV of 95.68%, LR+ of 6.52, and LR− of 0.12.
Doppler flow velocimetric study of endometrial and uterine vessels did not demonstrate a significant difference.
Perimenopause is a period of transition due to a decline in ovarian function. There are systemic hormonal changes, which are evidenced by an early and late stage. The early stage is mostly marked by irregular cycles followed by a second stage of increasing longer periods of amenorrhoea of 60 days or more. This hormonal milieu causes varied bleeding patterns, thus posing a difficult situation for clinicians to differentiate normal from pathological causes and, hence, the predicament for determining the endometrial cut off thickness in these women to diagnose endometrial pathology.
Histopathological examination of the endometrium is generally the principal mode of investigation to search for the cause of AUB, especially in women more than 45 years of age. However, this gold standard diagnostic modality may not be required in all women with AUB and should be offered to women at high risk for hyperplasia or malignancy.
This study reveals obese women with TVS-ET of 10.5 mm and above with complaints of AUB should undergo endometrial sampling. This critical value of ET had the sensitivity and specificity of 89.5% and 86.3%, respectively, to diagnose abnormal endometrium. Authors discovered that Doppler flow velocimetric study of endometrial and uterine vessels does not complement its diagnostic evaluation.
The significant difference in the mean age of both the groups in study reveals that higher age is a risk factor for endometrial pathological lesions. Authors also discovered obesity as a risk factor for the development of abnormal endometrium. Obesity leads to complex variance in the levels of hormones and different factors of metabolism through the generation of oestrogen from adipose tissue by aromatisation, thereby substantially increasing the risk of endometrial hyperplasia and endometrial carcinoma. In perimenopausal women, in the absence of ovulation, the exposure of endometrium to oestrogen can further augment this risk in obese women.
"Hence, we conclude women in perimenopause and AUB should be offered to undergo endometrial sampling for histopathological examination if TVS-ET is 10.5 mm and above when performed in the first 10 days of the menstrual cycle. Doppler complements its diagnostic accuracy; however, a negative finding should not deter further investigation. The coexisting risk factors, especially higher age (>45 years) and obesity (BMI>30), significantly escalate the chances of developing endometrial pathology."
Source: Priti Kumari, Harsha S. Gaikwad, and Banashree Nath; Hindawi Obstetrics and Gynecology International Volume 2022, Article ID 5073944, 6 pages
https://doi.org/10.1155/2022/5073944
Source : Hindawi Obstetrics and Gynecology MBBS, MD Obstetrics and Gynecology
Dr Nirali Kapoor has completed her MBBS from GMC Jamnagar and MD Obstetrics and Gynecology from AIIMS Rishikesh. She underwent training in trauma/emergency medicine non academic residency in AIIMS Delhi for an year after her MBBS. Post her MD, she has joined in a Multispeciality hospital in Amritsar. She is actively involved in cases concerning fetal medicine, infertility and minimal invasive procedures as well as research activities involved around the fields of interest.