Pregnant women taking low-dose aspirin at lower risk of preterm delivery: Lancet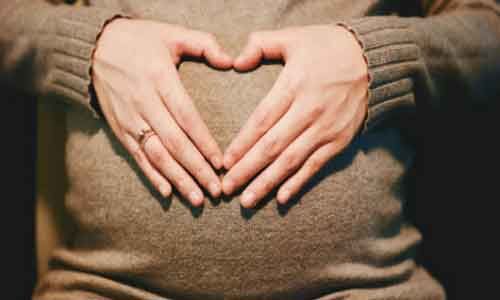 Delhi: Women who take daily low-dose aspirin were 11% less likely to have premature babies than women given a placebo, according to a recent study published in The Lancet journal.
According to the study, among the first-time mothers, the intake of daily low-dose aspirin, from as early as the sixth week of pregnancy through the 36th week lowes the risk of preterm birth --the birth of a baby before the 37th week of pregnancy.
Preterm birth remains a common cause of neonatal mortality, with a disproportionately high burden in low-income and middle-income countries. Matthew K Hoffman, Department of Obstetrics and Gynecology, Christiana Care, Newark, USA, and colleagues conducted this ASPIRIN trial -- a randomized, multicountry, double-masked, placebo-controlled trial of low-dose aspirin (81 mg daily) initiated between 6 weeks and 0 days of pregnancy, and 13 weeks and 6 days of pregnancy, in nulliparous women with an ultrasound confirming gestational age and a singleton viable pregnancy.
According to the authors, low-dose aspirin therapy in early pregnancy could provide an inexpensive way to lower the preterm birth rate in first-time mothers.
For the study, the researchers enrolled 11,976 women with a first-time pregnancy from seven sites in India, Pakistan, Zambia, Democratic Republic of the Congo, Guatemala and Kenya. Roughly half were assigned at random to receive 81 milligrams of aspirin daily; the other group received a daily placebo. Women were included in the study only if they maintained a pregnancy for more than 20 weeks.
Key findings of the study include:

From March 23, 2016 to June 30, 2018, 14 361 women were screened for inclusion and 11 976 women aged 14–40 years were randomly assigned to receive low-dose aspirin (5990 women) or placebo (5986 women).
5780 women in the aspirin group and 5764 in the placebo group were evaluable for the primary outcome.
Preterm birth before 37 weeks occurred in 668 (11·6%) of the women who took aspirin and 754 (13·1%) of those who took placebo (RR 0·89).
In women taking aspirin, there was a significant reduction in perinatal mortality (0·86), fetal loss (infant death after 16 weeks' gestation and before 7 days postpartum; 0·86), early preterm delivery (<34 weeks; 0·75), and the incidence of women who delivered before 34 weeks with hypertensive disorders of pregnancy (0·38).
Other adverse maternal and neonatal events were similar between the two groups.
The authors note that the low cost and safety of low-dose aspirin therapy suggest that it could be easily adapted for widescale use.
"In populations of nulliparous women with singleton pregnancies from low-income and middle-income countries, low-dose aspirin initiated between 6 weeks and 0 days of gestation and 13 weeks and 6 days of gestation resulted in a reduced incidence of preterm delivery before 37 weeks, and reduced perinatal mortality," they concluded.
The study, "Low-dose aspirin for the prevention of preterm delivery in nulliparous women with a singleton pregnancy (ASPIRIN): a randomised, double-blind, placebo-controlled trial," is published in The Lancet.
Source : Lancet