Prenatal progesterone exposure may not be beneficial or harmful to offspring: Study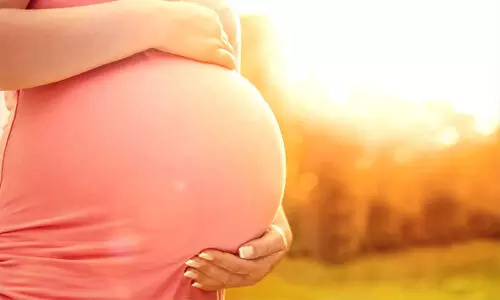 Progesterone is a crucial hormone in the establishment and maintenance of pregnancy . In early pregnancy it is produced from corpus luteum enabling survival of embryo suppressing the immune system. Later in pregnancy it is produced by the placenta , causing smooth muscle relaxation thereby providing quiescence.

Due to progesterone's potentially beneficial characteristics, its administration (as natural progesterone or synthetic 17-alpha hydroxyprogesterone caproate (17-OHPC)) has been broadly employed in reproductive medicine and obstetrics: as luteal phase support after assisted reproductive technologies, as a strategy for (recurrent) miscarriage prevention or treatment and for preterm birth prevention .
Endogenous and exogenous progestins are able to penetrate the blood-brain barrier and enter the fetal brain.
In the study done by Noor et al as a systematic review and meta-analysis, "there was no evidence seen that progesterone treatment for preterm birth prevention in pregnancy caused alterations in child outcomes at age six months to eight years."
Neurodevelopmental impairments are common after preterm birth. Even though there is still considerable heterogeneity between progesterone trials, a large recent study suggested "a reduction of preterm birth after progesterone in singleton pregnancies at high risk for preterm birth".
It is important to consider how many women use progesterone nowadays. International guidelines advise progesterone as luteal phase support for assisted reproductive technologies (ART) and for preterm birth prevention.
"The exact percentage of pregnancies in which progesterone is employed is estimated at 5- 12% of all pregnancies (around 2-3% of babies are born through ART in western countries and the incidence of preterm birth is 5-12%). The expanding list of indications for progesterone in pregnancy have led to growing numbers of children exposed to progesterone at various stages of pregnancy."
In the systematic review evaluating the long-term effect of prenatal progesterone treatment in children published in British Journal of obstetrics and gynecology (BJOG), the researcher NE Simmons and team concluded "no evidence of long-term beneficial or harmful effects after administration of progesterone in the second and/or third trimester for preterm birth prevention."
However, the effects in this study were limited to the group exposed to progesterone in mid to late pregnancy. More data concerning the administration of progesterone in early pregnancy following the outcome of neuro developmental effects in babies needs to be studied further.
https://doi.org/10.1111/1471-0528.16582
Source : BJOG Journal of Obstetrics and Gynecology