SalivaTest Might Help rule out Endometriosis: ENDO-miRNA study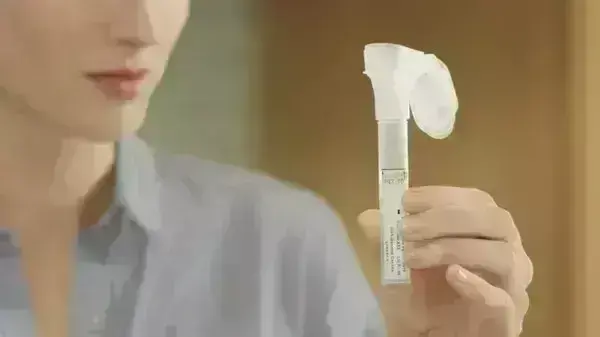 During the last decade, new diagnostic tools have been investigated to detect this debilitating disorder as early as possible. Among these, microRNA (miRNA) analysis is emerging as a promising option supported by a growing body of evidence from studies in cancer and degenerative disorders.
A recent study reported a saliva-based diagnostic miRNA signature for endometriosis. This could contribute to improving early diagnosis by means of a non-invasive tool easily available in any healthcare system. The study findings were published in the Journal of Clinical Medicine on January 26, 2022.

Endometriosis diagnosis constitutes a considerable economic burden for the healthcare system with diagnostic tools often inconclusive with insufficient accuracy. Saliva miRNAome analysis has been investigated by several teams exploring biomarkers for numerous benign and malignant disorders but never in the context of endometriosis. Therefore, Dr Sofiane Bendifallah and her team conducted a study to analyze the human miRNAome to define a saliva-based diagnostic miRNA signature for endometriosis.
In a prospective ENDO-miRNA study, the researchers included 200 saliva samples obtained from 200 women with chronic pelvic pain suggestive of endometriosis. They performed exploratory procedures to look for lesions. One part of the study involved the identification of a biomarker-based on genome-wide miRNA expression profiling by small RNA sequencing using next-generation sequencing. The second part involved the development of a saliva-based miRNA diagnostic signature according to expression and accuracy profiling using a random forest algorithm.
Key findings of the study:
Among the 200 patients, the researchers observed that 76.5% (n = 153) were diagnosed with endometriosis and 23.5% (n = 47) without (controls).
They noted that small RNA-seq of 200 saliva samples yielded ~4642 M raw sequencing reads (from ~13.7 M to ~39.3 M reads/sample).
They noted that quantification of the filtered reads and identification of known miRNAs yielded ~190 M sequences that were mapped to 2561 known miRNAs.
Among 2561 known miRNAs, they reported that the feature selection method generated a subset of 109 miRNAs composing the endometriosis diagnostic signature.
The accuracy and reproducibility of the signature were tested on several data sets randomly composed of the same proportion of controls and patients with endometriosis. They noted that the respective sensitivity, specificity, and area under the curve (AUC) for the diagnostic miRNA signature were 96.7%, 100%, and 98.3%, respectively.
The authors concluded, "Our data support the use of a saliva-based diagnostic miRNA signature for endometriosis in the diagnosis care pathways after an external validation to confirm these results. Saliva sampling is a cheap and non-invasive process and can be repeated multiple times, thus potentially improving both the diagnostic and therapeutic management of patients through early identification and for all populations. Finally, beyond the context of endometriosis, our methodology could be used as a blueprint to investigate other pathologies, both benign and malignant."
For further information:
DOI: https://doi.org/10.3390/jcm11030612
Article Source :
Journal of Clinical Medicine Medical Dialogues Bureau consists of a team of passionate medical/scientific writers, led by doctors and healthcare researchers.  Our team efforts to bring you updated and timely news about the important happenings of the medical and healthcare sector. Our editorial team can be reached at editorial@medicaldialogues.in.