Odisha: Allopaths oppose as government moves to allow Ayush doctors practising allopathy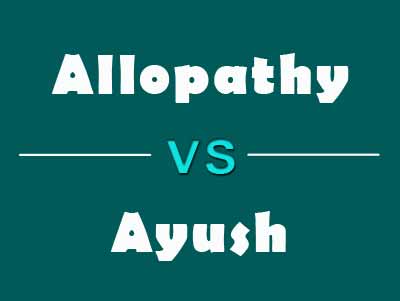 Bhubaneswar: Oppositions from allopathy doctors have been piling in the state since the news broke out that the state government will be soon allowing AYUSH doctors to prescribe allopathic medicines.
TOI in a report earlier, revealed that the state government is planning to impart short term training to practitioners of Traditional Systems of Medicine, in order to equip them to to write certain selected allopathy drugs to patients. Shri NK Das, special secretary, Health department confirmed the same saying that these certain limited allopathy drugs are those which even  pharmacists, auxiliary nurse midwives (ANMs) and accredited social health activists (ASHAs) are handling. "It will help in better implementation of various national health programmes such as for malaria control," he informed TOI.
The move is directed to meet the acute shortage of doctors at the PHC level and will help in promoting preventive healthcare.
As per the government move, the AYUSH doctors will be given a few weeks' training of on a curriculum to be prepared by the state-run Institute of Health and Family Welfare. The training will be on basic management of primary health centres, patient care and leadership. After that the health department will come out with a standard treatment protocol and list of allopathic drugs, which the AYUSH doctors can prescribe, the sources said.
The said move however, has met with strong opposition from the allopathic practioners in the state who have called the move "illegal" on the grounds of it being against the MCI norms as well as an earlier Supreme court decision. Doctors have cited the MCI rules, where by section 15 which states



15 RIGHT OF PERSONS POSSESSING QUALIFICATIONS IN THE SCHEDULES TO BE ENROLLED.




1. Subject to the other provisions contained in this Act, the medical qualifications included in the Schedules shall be sufficient qualification for enrolment on any State Medical Register.




2. Save as provided in section 25, no person other than a medical practitioner enrolled on a State Medical Register:-




a. shall hold office as physician or surgeon or any other office (by whatever designation called) in Government or in any institution maintained by a local or other authority;




b. shall practice medicine in any State;




c. shall be entitled to sign or authenticate a medical or fitness certificate or any other certificate required by any law to be signed or authenticated by a duly qualified medical practitioner:




d. shall be entitled to give evidence at any inquest or in any court of law as an expert under section 45 of the Indian Evidence Act, 1872 on any matter relating to medicine.




3. Any person who acts in contravention of any provision of sub-section (2) shall be punished with imprisonment for a term which may extend to one year or with fine which may extend to one thousand rupees, or with both;



Simply put, doctors have argued that since AYUSH doctors are not enrolled in the State Medical Register as per MCI guidelines, they cannot be allowed to practice allopathic medicine in the state.
Odisha Medical Services Association (OMSA) President Dr Nirakar Bhatta pointed out that the government rather than doing such things should find out measures to promote AYUSH doctors in their own respective fields.
OMSA general secretary Dr Kishore Chandra Mishra said the decision of the government is unrealistic and against the benefit of the poor patients. "Odisha may be the first state to take such decision. I wonder how the health department took the decision without thinking about its consequences," he told TOI.