Odisha: Brokers diverting patients to Private Hospitals from SCB Medical College Hospital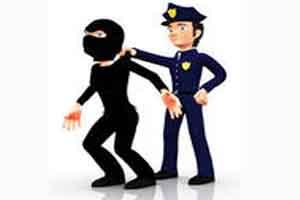 Cuttack: In an unusual incident, free-flow of brokers within the premises of government-run SCB medical college and hospital has been found. The local police arrested a broker named Sadasiba Jena (28) red-handed near the Out-Patient department of the hospital, during a search drive, for diverting patients from the hospital to a private-run diagnostic centre at Emporium lane, on pretext that the privately owned centre would do better pathological tests with cheaper rates in comparison to the government hospital.
The said broker worked for the private diagnostic centre and targeted poor and illiterate patients coming from far-flung areas.
DCP Sanjeev Arora, as per a
TOI
report stated that "During investigation, it was found that since morning, Jena had diverted at least 11 patients from SCB to the private diagnostic centre and earned commissions in return."
The search drive came after the locals of the state asked the police to act on illegal activities of brokers within the hospital premises. A complaint was received by the police by the locals regarding the matter.
The police claimed poor patients suffer due to the nexus of brokers and private hospitals. "The drive will continue for now," claimed Senior officials.
Surprise raids would be conducted at regular intervals at the OPDs and wards to nab the brokers. "Our aim is to make the hospital premise free of brokers," said a police officer.
Arun Swain, inspector in charge of Manglabad police station, said,"The poor patients can get treatment and tests done at a cheaper price at SCB, but these brokers misguide them and cheat them. The brokers target illiterate and poor patients coming from far-flung areas, who can be convinced easily. Hordes of patients from across the state visit SCB and are cheated by the brokers. For their benefit, the crackdown has been launched. Besides, the locals had requested us to take up the matter."