Odisha e-Hospital Management system launched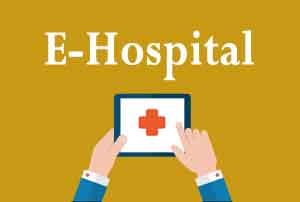 Bhubaneswar: The state government launched Odisha e-Hospital Management Information System (OeHMIS) in which paperwork would be reduced and diagnostic reports, prescription details and doctor's advice would be found at the click of a mouse.
The pilot project, launched by Chief Minister Naveen Patnaik, will get the technical support of the Centre for the Development of Advanced Computing (CDAC).
Under the OeHMIS, patients can be registered online.
They can view and download their individual Electronic Health Records through a web portal or mobile app, Patnaik said.
He said the system will first be effective at Capital Hospital, Bhubaneswar and SCB Medical College and Hospital, Cuttack.
The initiative will later be extended to other health institutions.
The chief minister said over Rs 1,416 lakh has been allocated for implementation of the project which will be completed within two years.