Odisha: Homeopathy doctor allegedly opens fire at a man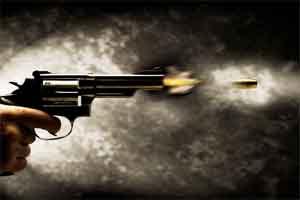 Odisha: In what seems like an action gone wrong, a homeopathy doctor today allegedly opened fire at a man leaving him critically injured at Indradhanu Market under Nayapally police station limit in the state capital here, a police officer said.

The victim identified as Maheswar Routray, a CESU staff, has been admitted at the SCB medical college hospital in Cuttack. His condition is stated to be stable. He sustained bullet injuries on his left leg, the officer said.

The police have arrested accused doctor Biswabhushan Pradhan and his revolver has been seized.

"I was urinating near a heap of garbage close to the clinic. The doctor objected to this to which I replied that I wouldn't have urinated here if the place would have been clean. He got furious over my reply and fired at me," an injured Routray told reporters at the hospital.