Odisha: JDA strike hits VIMSAR again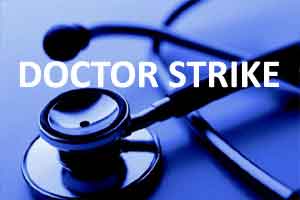 With the non-fulfillment of their demands, despite all promises made, the Junior Doctor Association (JDA) of Odisha's Veer Surendra Sai Institute of Medical Sciences and Research (VIMSAR) has begun their strike once again.
It is reported that while protesting, angry students circled the office of the director and demanded and Health Minister to come to VIMSAR to hold talks.
The demands of JDA VIMSAR are as follows:-


Installation of a magnetic resonance imaging (MRI) machine


Shifting of female medicine ward to a new building


Delegation of financial and administrative power to VIMSAR


High security on the medical college premises


24 hours supply of water and electricity


New Sick newborn care unit


New Labour room


An intensive care unit


New Medicine ward


Filling up of Teaching and Non-teaching post soon


Canteen Facilities


More library fund


Improvement in the sanitary condition


Speaking with the local daily, JDA president Shankar Ramchandani said, "the working condition is really bad here. The government cannot even guarantee something as basic as uninterrupted electricity and water supply. Patients depend on MRI machines of private operators. Only two of our nine demands have been fulfilled so far. The government keeps making and breaking promises. What choice do we have but to strike?"
"We understand our responsibilities well. The strike not only affects the healthcare services but also the study cycle. However, we have taken the stand for the greater and long-term interest of VIMSAR," he added.
In the month of
January
of 2016, the Junior Doctors Association ceased from work in context with their unfulfilled Nine Point charter demands. The strike was called off at that time after the authorities and Ministry of Health and Family Welfare assured to fulfil their demands.
On the other hand, having a bitter experience with previous strikes at VIMSAR, the college authorities have cancelled all the leaves, as the authorities have fear that, this time the strike would likely to hit the healthcare services badly.