Odisha to launch malaria elimination scheme in 8000 villages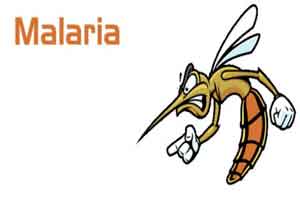 Bhubaneswar: The Odisha government has decided to intensify state sponsored malaria elimination scheme 'Daman' in eight remote districts of the state, an official statement said.
The state government has approved the scheme to be implemented in 8,000 villages of these districts, said a release from the Health Department, adding the programme is an innovative and integrated approach for control and prevention of malaria.
These districts include Gajpati, Kalahandi, Kandhamal, Koraput, Malkangiri, Nabrangpur, Nuapada and Rayagada, which have reported more than 10 Annual Parasite Incidence (API).
In the first phase, more than 80 lakh people would be benefited following the implementation of the malaria elimination scheme, the release said.
The state government would spend about Rs 25 crore early while it has earmarked Rs 120 crore for five years.
The services to be provided would include diagnosis, treatment, intensive mass awareness, behavioral change communications, haemoglobin test, nutrition test, and the supply of medicines.
It was also decided that around 44 lakh insecticide-treated long lasting nets (LL) would be provided to the people.