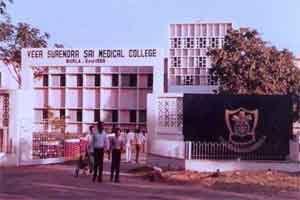 Odisha: The Sambhalpur MP Nagendra Kumar pradhan has made an severe allegation on the blood bank running at the Veer surendra Sai Institute of Medical Sciences and Research (VIMSAR) stating that, the blood bank is functioning without a licence in violation of Drug and cosmetic Act, 1940.
However, Speaking with the Indian Express, the officer of the blood bank Sushanta Kar has clarified, that the while the licence of the old blood bank is valid till December this year and the Inspection officer of the Central Authority of Licensing has visited twice in the month of February and  Principal Secretary of Health Department has taken up the matter and the new blood bank will get licence soon.
In failure of  all required necessities the Blood Bank not yet received clearance from Central licensing authority, Govt of India and Drug Controller of India, MP Nagendra urged the Chief minister to  place the funds immediately for the proper functioning of the Blood Bank.
The Blood bank Came into existence on January 29th, 2014.
In a letter to Chief Minister  Naveen Patanaik , MP Pradhan Pointed out, that for proper functioning of the blood bank, the superintendent of VIMSAR LK Das (president of blood bank) had demanded the financial assistance of Rs. 3,62,75,635 to produce the required amount of Mandatory components for the blood bank like a quality control laboratory, and setting up of four laboratories as per the guidelines issued by Medical Council of India (MCI).
He further  explained that the blood bank has an annual demand of 22,000 units and caters to six lakh sickle cell patients of Western Odisha and neighbouring States, Pradhan lamented that the facility gets no financial support from Government.
0 comment(s) on Odisha: VIMSAR Blood Bank alleged to be working without license