A high-fibre diet significantly associated with immunotherapy response in melanoma: Study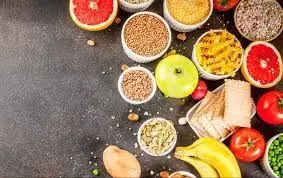 A high-fibre diet is significantly associated with the immunotherapy response among patients with melanoma, according to a recent study published in Science.

Previous research has shown gut microbes may regulate response to immune checkpoint inhibitors. However, the effect of diet and probiotic supplement use among patients with melanoma receiving treatment with checkpoint inhibitors had not been studied extensively. A group of researchers assessed faecal microbiota profiles, dietary habits, and commercially available probiotic supplement use in melanoma patients and performed parallel preclinical studies.
"Sufficient dietary fibre intake was associated with improved response to immunotherapy and in preclinical models, dietary fibre manipulation impacted antitumor immunity," Jennifer McQuade, MD, assistant professor of melanoma medical oncology at The University of Texas MD Anderson Cancer Center, told Healio.
McQuade and colleagues conducted a randomized prospective clinical trial to assess how varying fibre intake affects the gut microbiome and immune response among 128 patients with advanced melanoma receiving treatment with immune checkpoint inhibitors. Researchers examined faecal microbiota profiles, dietary habits and commercially available probiotic supplement use, and performed parallel preclinical studies.
The findings of the study are:
Findings demonstrated impaired treatment response to anti-programmed cell death 1 (anti–PD-1)–based therapy in mice receiving a low-fibre diet or probiotics, with a lower frequency of interferon-γ–positive cytotoxic T cells in the tumour microenvironment. Together, these data have clinical implications for patients receiving ICB for cancer.
Patients who reported higher consumption of dietary fibre intake from fruits, vegetables, legumes and whole grains experienced significantly longer PFS. Median PFS was not reached among the 37 patients with sufficient fibre intake, compared with median PFS of 13 months among the 91 patients with insufficient fibre intake.
Thus, the researchers concluded that the higher dietary fibre was associated with significantly improved progression-free survival in 128 patients on ICB, with the most pronounced benefit observed in patients with sufficient dietary fibre intake and no probiotic use.
Reference:
Dietary fibre and probiotics influence the gut microbiome and melanoma immunotherapy response by CHRISTINE N. SPENCER et al. published in the Science.
https://www.science.org/doi/10.1126/science.aaz7015
Source : Science