Online Mode is Key for PG Medical Preparation: Nachiket Bhatia, DBMCI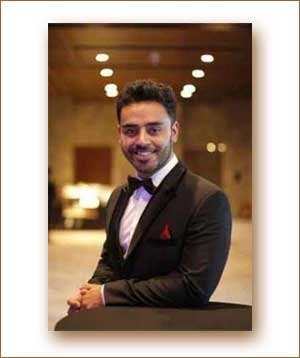 The announcement of NEET PG as a common entry point for all PG medical courses in the country, has indeed brought major relief to PG aspirants, who were earlier toiling away to prepare for hundreds of individual exams across the country, to seek admissions to their desired course and medical college.Moreover, with NEET PG and the pro-metric system of examination, the mode of preparation for...
The announcement of NEET PG as a common entry point for all PG medical courses in the country, has indeed brought major relief to PG aspirants, who were earlier toiling away to prepare for hundreds of individual exams across the country, to seek admissions to their desired course and medical college.
Moreover, with NEET PG and the pro-metric system of examination, the mode of preparation for exams has also taken an online bent, with students after preparing their syllabus, dedicated majority preparation hours sitting in front of computers and giving mock exams.
Medical Dialogues team, interviewed Nachiket Bhatia, CEO, Dr Bhatia Medical Coaching Institute (DBMCI), the oldest and most renowned medical coaching institute in the country, asking him about the recent changes to medical preparation and role that DBMCI plays in enabling students achieve their dream course. Read the Excerpts:-
Q) Sir, Please Share your vision for DBMCI now given NEET PG and NEET SS have replaced various entrance exams?
DBMCI, a cohesive group of highly educated medical faculty has always stood by the students and their well being. The decision of replacing the multitude of entrances by a single NEET PG and NEET SS has not only reduced the burden on students but also allowed us to impart them the required  knowledge with a primary target. Our team has put in efforts in revising our strategies in the style of coaching the doctors such that the path to their dreams becomes easier. We at DBMCI stand for, of and by the students.
Q) Online education has been one of your key areas since you joined DBMCI. Can you share how you are making it a success now?
With the rapid influx of the technology over the past decade, this world of ours has become highly digitized.  The amalgamation of satellites and the O's and 1's have morphed the entire system of communication inclusive to growth ranging from products, manufacturing, electronic goods and services and procuring jobs worldwide. Our esteemed Prime Minister launched the Digital India Initiative with an objective of connecting the entire nation with high- speed internet and improving the digital literacy. On the same note, Our education Conglomerate is instrumental in taking advantage of the technology and utilising it for the betterment of the quality of education we impart to our students.
DBMCI has over 104 satellite centres that conduct formidable classes for the PG aspirants. Our satellite classes are equipped with two-way communication system which makes the experience as good as a face to face class.
 We also have an option of the online test series that includes Grand Test, Subject wise, last Years, AIIMS and DNB special series which the students can apply for and assess themselves anywhere and at anytime. Students also have an option of buying the courses online and there is an option of downloading the e-books from our online library to save as much time as possible and focus on their preparation. Also, we have recently launched our app for the avid android and tablet users who can be in constant touch with their academics, academicians  and keep a check on the latest developments in the field of PG preparation.
Q) How technology is paying key role in medical education today?
Technology has been a boon to this civilisation. We humans are born with an innate quality of getting our work done in the  most easiest manner effective immediately. Technology has advanced our life and caused breakthroughs in the medical field. It is nowadays creating a whole new avenues in the education system. Like I mentioned before, it has eased the means of communication through the online test series, online courses and satellite education. Not only this, our faculty is constantly in touch with their students and instantly rectify their doubts, encounter their problems and create a digital environment that is in favour of our students. A student can easily access  a chapter of medicine, while travelling in the metro itself. Technology has improved the quality of imparting education to the medical fraternity and not only this, it has salvaged the precious time of our students. We doctors know the value of time better than anybody and this newly created system aides us in minimum wastage  of time and maximum reception of knowledge.
Q) Now-a-days online mock test/ test series for PG Preparation have gained momentum. Your comments.
Assessment is the key to learning. Online Mock tests for varied number of entrances exams has gained momentum over the past 5 years all thanks to the newly created digitalised world. Our devices and we go hand in hand every single day. Students nowadays can depend on technology and at the same time assess themselves by taking these mock tests online. This sophisticated usage of data has attracted a plethora of doctors and contributed in their preparation. Since it is a highly competitive field, everybody wants to update themselves and stay with the pace of their peers. Our test series is created by specialist from every field and has questions from all the previous year exams and they come with detailed explanation of each answer so that the student can learn and improvise at the same time. our test series is normally given by 30,000 students. The rank that you acquire in the test basically coincides with your actual all India rank in the next exam.
Q) Is DBMCI going to venture into NEET SS preparation also?
Its too early to comment on this but as for now apart from venturing into the dental coaching, we plan on advancing our quality of medical coaching vis a vis the IT industry. IT has become a backbone of our industry today. World Wide Web is the cheapest and fastest way to get our useful work done. We will be focusing all our energies in rejuvenating the IT aspect of our Coaching Institutes. DBMCI plans to expand in every field of medical coaching with full cohesive forces.
Q) Recently DBMCI has launched online USMLE courses. Can you shed light on the same.
Nowadays, Garnering knowledge from the west has slowly become popular among the youth. The trend has also touched the lives of the budding doctors. USMLE is a three- step examination for getting a medical licence in the United States of America. The examination is formatted in a such a way that the fundamentals, principles, applications, concepts and knowledge of the Physician in the disease and health are assessed. Our team of USMLE are in touch with the examination committees that constitute of clinicians and medical examiners who are the torch bearers of this exam. We have designed our modus operandi keeping all the essentials of MLE in stride. There are approximately 72 percent international medical school graduates of which 51.9 percent are Indian medical school graduates. There are teams created for every stage for instance the step 1 covers the basic sciences which are the foundation subjects of a medicine career: anatomy, physiology, biochemistry, statistics, behavioral sciences, microbiology, pathology, pharmacology, ethics. Step 2 sheds more light on the clinical knowledge and skills covering subjects of medicine, surgery, paediatrics, obstetrics and gynecology, psychiatry, forensic science, ophthalmology, ENT, Emergency care, tropical health. This examination is held in the premises of the United States of America itself. The students are brought face to face with the stimulated cases where their ability to asses, examine and planning is tested.
 Q) Please tell us about your latest venture MDS Experts. 
DBMCI has recently ventured into dental coaching(MDS ) by the name of MDS EXPERTS. it has already 
become
 the country 
'
s largest dental coaching venture with 15 face to face centres and super specialist teacher. The number of students appearing for MDS entrance exam has highly increased with the conduction of NEET exam. DBMCI plans to expand the face to face centres to 30 more cities by the end of 2018. the line test series and study material is being highly appreciated by the students pan India. we are 100% sure that all the toppers of NEET 2018 will be from  DBMCI MDS EXPERT
.
DBMCI provides a whole range of services empowering students for PG preparations. You can check out their details at 
http://www.dbmci.com/