Acute central serous chorioretinopathy associated with high risk of Stress disorder- IJO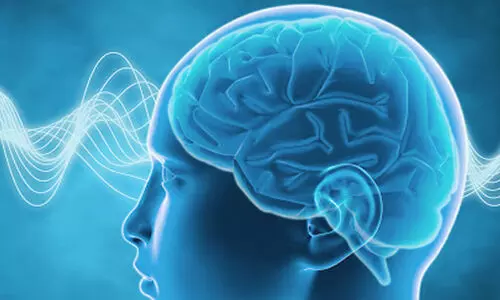 Central serous chorioretinopathy (CSCR) is a common retinal disorder which causes decrease vision affecting the macula associated with serous elevation of the neurosensory retina. It is common in the middle‑aged male. With the advancements of imaging technology, the morphological features and alterations in the neurosensory retina and choroid are imaged and understood better, adding to the clinical knowledge of the disease. Nevertheless, the exact molecular mechanism of CSCR remains uncertain, primarily because it is multifactorial.

It has been shown in studies that increased psychological distress is associated with CSCR when compared to healthy controls. Varied psychological and psychophysiological variables are associated with CSCR. It is common in individuals with Type A personality. Elevated serum homocysteine, cortisol levels, stress score and blood pressure have also been shown in patients with CSCR.
With the hypothesis that psychological stress or disorder plays a considerable role in the incidence of CSCR, Dudani et al did a prospective study of psychiatric analysis of Asian Indian patients with CSCR who were habitant of the progressive metropolitan city of Mumbai, India.
Consecutive patients diagnosed to have CSCR were included in the study. The participants underwent a routine eye examination examination including visual acuity assessment, slit‑lamp examination, dilated fundus examination, fundus photography, fundus fluorescein angiography and optical coherence tomography.
After informed consent, participants were subjected to psychiatric evaluation by a qualified psychiatrist. Details of evaluation and psychiatric disorders were documented and if treatment required were given by the psychiatrist. The outcome measure was the incidence of psychological disorder.
The patients were followed up every month for 3 months then every 3 months for one year. The outcome measure was the incidence of psychological disorder.
Prospective observational data analysis of 40 patients diagnosed to have treatment‑naive CSCR who agreed to undergo psychiatric evaluation were included in the study.
The outcome measure incidence of psychological disorder showed that all 40 individuals had stressed personality. Stressed personality is defined in psychiatry as individuals with stressors like loss of jobs, interpersonal problems, lack of achievements and others which precipitates depression or anxiety.
Of these, 31 individuals (77.5%) were diagnosed to have mixed anxiety disorders, 4 (10%) had the major depressive disorder and 5 (12.5%) had adjustment disorder.
All 40 patients had treatment with anxiolytics and advised lifestyle modification. Of these 40 patients, one patient (2.5%) underwent treatment additionally with an antidepressant.
It is known that CSCR is more frequent among individuals with Type A personality as they are more susceptible to psychological stress. It was found to be linked to pregnancy, Cushing's syndrome, hypertension, sleeping disorder and others. These individuals were more likely to use psychopharmacologic medications or corticosteroids.
It has been shown that activation of the mineralocorticoid receptor (MR) in choroidal endothelium cells suggests a molecular mechanism for choroidal vasodilation in CSCR and MR antagonists have shown promising results in the treatment of chronic CSCR. It is known that MR plays an essential role in the hypothalamic‑pituitary‑adrenal axis and is the principal mediator in stress. It is postulated that there may be a link between depression and acute CSCR via inappropriate MR activation.
This study has clearly shown that psycho‑evaluation demonstrated 100% of patients have psychological disorders, mainly mixed anxiety disorders in the majority, then major depression disorder as well as an adjustment disorder. The characteristic of this study is ocular non‑intervention throughout the observation of 12 months. All patients were on anxiolytics and or antidepressants for 3 months.
The highlight of the study is Psychiatric evaluation, use of anxiolytics medication with lifestyle modification. 90% (36/40) of patients did not have any recurrence in one year. This study also highlights that Psych evaluation should be in the management plan of acute CSCR, especially in individuals residing in metropolitan cities like Mumbai in India.
Unlike in a multispeciality hospital‑based practice, a solo ophthalmology clinician may fairly judge the mental status of patients by focusing on questions and observations such as Feeling mentally low, Sad or hopelessness, Little interest or pleasure in doing things (for depression) and Feeling tense or wound up most of the time, Worrying thoughts, a sudden feeling of panic or Any recent stressor (for anxiety). Further to this, can probably allow the patient to undergo psychological status evaluation and management.
In conclusion, all acute CSCR patients have a high risk of stress disorder, and psychiatric evaluation for understanding their stress disorder may play a significant role in the management of recurrent CSCR besides many other ocular and secondary systemic factors.
Source: Dudani AI, Hussain N, Ramakrishnan M, Telang O, Patil VM, Dudani K, et al. Psychiatric evaluation in patients with central serous chorioretinopathy in Asian Indians. Indian J Ophthalmol 2021;
DOI: 10.4103/ijo.IJO_885_20
Source : Indian Journal of Ophthalmology