Rare case of bilateral NAION after bilateral immediate sequential cataract surgery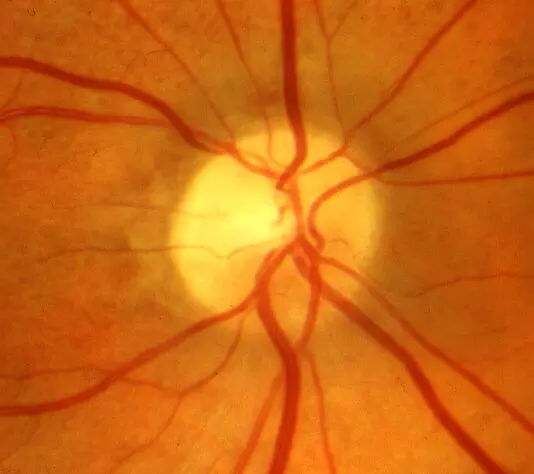 Bilateral NAION is a rare but devastating complication of cataract surgery in patients with vascular risk factors, especially if performed under general anaesthesia.
Anita Lai Wah Li and colleagues from Prince of Wales Hospital, Hong Kong, China and colleagues have reported an exceptionally rare case of delayed onset bilateral non-arteritic anterior ischaemic optic neuropathy (NAION) after bilateral immediate sequential cataract surgery under general anaesthesia.
The case report has been published in JCRS Online Case Reports.
A 67-year-old woman with a medical history of hypertension and hyperlipidemia underwent bilateral cataract surgery with intraocular lens implantation on the same day under general anaesthesia. The surgery and immediate post-operative recovery period were uneventful but the patient presented 5 months later with complaints of blurring of vision in the right eye.
On examination, the visual acuity was 3/60 in her right eye and 6/9 in her left eye on first presentation. However, the left eye deteriorated to a visual acuity of 1/60 in a week. Fundus examination revealed bilateral disc oedema, which was more pronounced in the right eye. Visual field examination by confrontation demonstrated central field defect in the left eye and inferotemporal quadrant field defect in the right eye. Optical coherence tomography examination demonstrated oedema of the nerve fibre layer in both eyes.
MRI of the brain and orbits revealed a normal study with no enhancing lesions along the optic nerve. Blood investigations including C-reactive protein, platelet count, and erythrocyte sedimentation rates were normal. Neuromyelitis Optica antibody levels were also unremarkable. Lumbar puncture revealed normal opening and closing pressure. Due to lack of clinical evidence of giant cell arteritis, temporal artery biopsy was not performed.
Bilateral Non-arteritic Anterior Ischaemic Optic Neuropathy (NAION) was the diagnosis of exclusion. At 2 weeks follow-up, the visual acuity in the right eye had improved slightly to 6/24 but the left eye remained at 6/60. The patient was started on antiplatelet therapy as prevention for further vascular morbidity. No further improvement was noted at the 6 weeks follow-up. Pallor had started appearing in the left eye optic disc.
NAION has been previously reported to have possible association with cataract surgery. It may occur with weeks to 6 months of cataract surgery. Though a causal association is controversial, statistics reveal that the incidence of NAION after cataract extraction is 1 in 2000, which is significantly higher than the incidence of NAION in the general population (2.3–10.3 in 100 000).
According to the authors, bilateral NAION, affecting both eyes at the same time after cataract surgery has not been reported so far. The authors wish to highlight that the risk factors which may have contributed to this complication were the patient's pre-existing vascular risk factors like hypertension and hyperlipidemia and administration of general anaesthesia.
"Immediate sequential bilateral cataract surgery is performed world-wide under general anaesthesia as a cost-effective solution to meet the demands of an aging population. Bilateral NAION as a delayed complication of the procedure can be devastating and lead to severe visual impairment because there is currently no proven effective treatment option or prophylaxis for the same. Awareness needs to be raised about this potential complication" caution the authors.
For full article, please click on the link:
https://journals.lww.com/jcro/Fulltext/2021/01000/Bilateral_nonarteritic_anterior_ischemic_optic.3.aspx?context=LatestArticles
Article Source :
JCRS Online Case Reports