Continuous use of glasses may protect against COVID -19 infection, finds study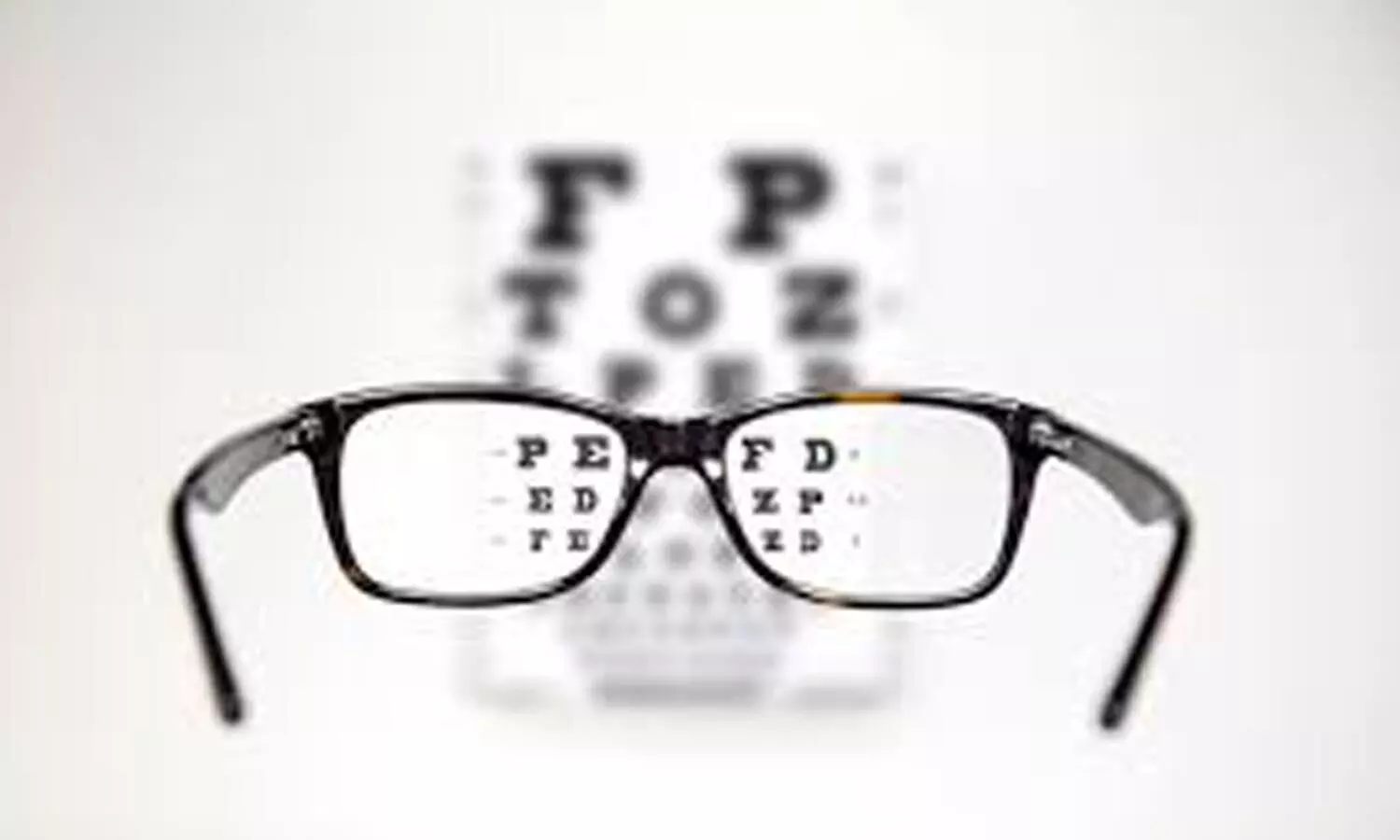 Glasses prevent frequent touching of the eyes and thus block an important portal of entry for the SARS CoV-2 virus
Researchers at Suizhou Zengdu Hospital, Suizhou, China, a designated hospital for COVID-19 treatment have put forward a hypothesis stating that people who wear eyeglasses daily and continuously may be less susceptible to infection with SARS CoV-2, the causative pathogen for Coronavirus Disease 2019.
The study has been published in JAMA Ophthalmology
The study was conducted on a small cohort of 276 patients admitted with COVID-19 at the Suizhou Zengdu Hospital from January to March 2020. The idea of the study came from an interesting observation that the proportion of admitted COVID-19 patients wearing glasses appeared very low. In the cohort of 276 patients, only thirty (10.9%) were using glasses, either for myopia or presbyopia. Sixteen (5.8%) of these patients had myopia and were using glasses for more than 8 hours in a day. Therefore, the prevalence of myopia in the cohort of admitted COVID-19 patients (5.8%) was much less than that in the general population of China (31.5%). This led to the formulation of the hypothesis that prolonged wear of eyeglasses may decrease susceptibility to COVID-19.
Eyes have been considered an important portal of entry of SARS CoV-2 virus into the human body. The virus has been detected in the conjunctival sac and ocular fluids of infected patients. The presence of SARS CoV-2 receptors on the ocular surface also supports the possibility of the eyes serving as an important channel for entry. Further, the virus may be transmitted by the tears to the nose and nasopharynx through the nasolacrimal duct resulting in infection.
The researchers claim that normal people touch their eyes involuntarily about 10 times in an hour. They have put forward the hypothesis that eye glasses prevent the wearers from touching the eyes thereby blocking the transfer of the virus from the hands to the eyes.
The researchers recognize the obvious limitations of the study because of its small sample size, single-centre and assumptions made about the prevalence of myopia in the general population based on data collected from literature. However, their study reiterates the need to follow the recommendations given for prevention of virus transmission like washing hands frequently and avoiding touching the eyes.
Wearing masks, avoiding crowded places, physical distancing and hand hygiene are now being widely accepted as methods to break the chain of transmission in COVID -19. Awareness regarding the eye a portal of virus entry, importance of protective eye wear and avoidance of hand- eye contact needs to be created.
For full article, please follow the link
https://jamanetwork.com/journals/jamaophthalmology/fullarticle/2770872
Article Source :
JAMA Ophthalmology