Dry eye disease strongly associated with newly Diagnosed OCD, finds study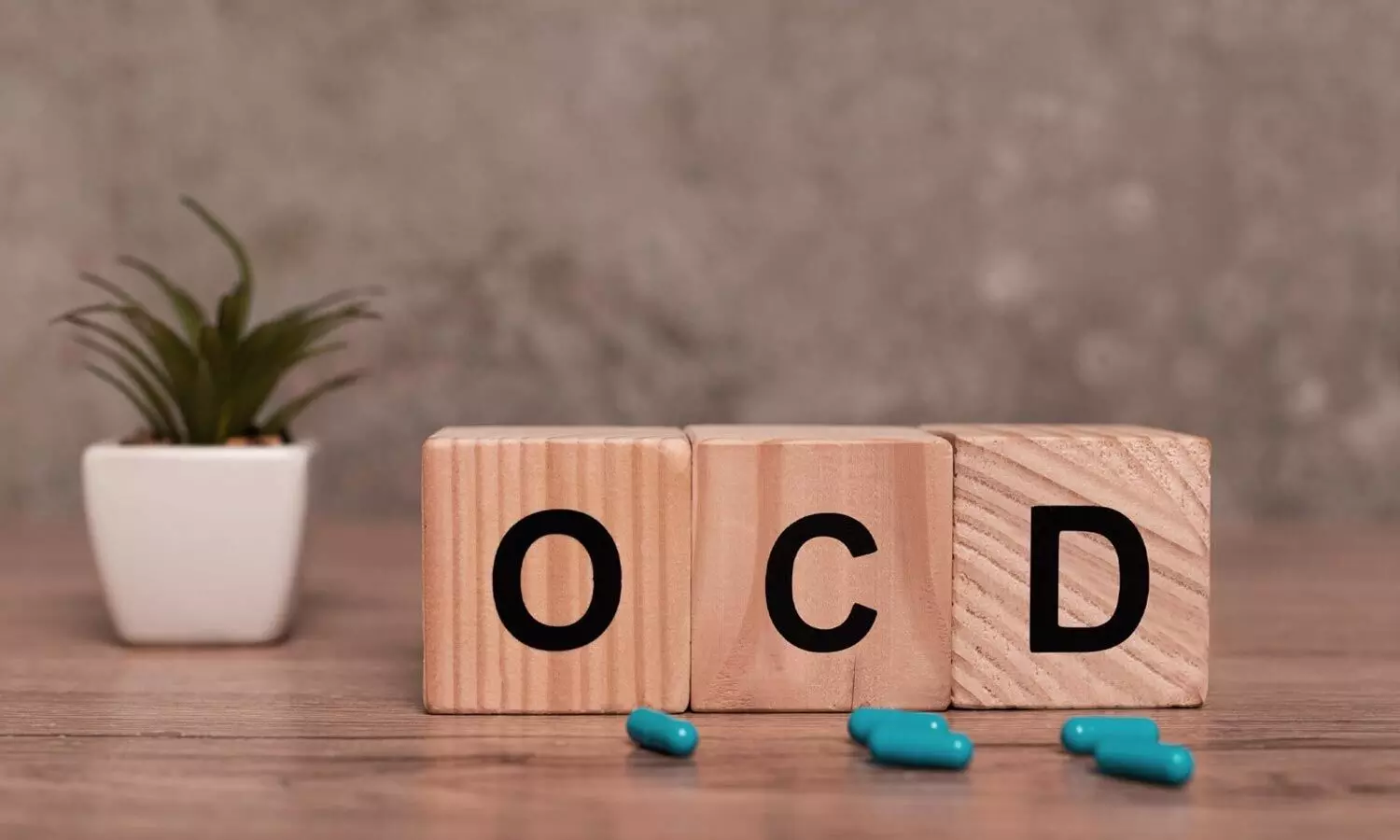 A new study has revealed that Dry eye disease is strongly associated with Obsessive-compulsive disorder (OCD).
Dry eye disease (DES) is described as "a multifactorial disease of the tear film and ocular surface that results in symptoms of discomfort, visual impairment, and tear film instability" in the Dry Eye WorkShop II report. DES is considered an inflammatory disease accompanied by ocular surface inflammation.

Obsessive-compulsive disorder (OCD) is a disabling psychiatric disorder characterized by the existence of recurrent obsessive and/or compulsive behaviors that cause functional impairment.
The neutrophil-to-lymphocyte ratio (NLR) has been proposed as a marker of inflammation and as an indicator of inflammatory activation in neuropsychiatric diseases, including OCD, depression, Alzheimer disease, and schizophrenia. In a recent study, the NLR has been described as an indicator of inflammation in DES.
In light of this information and considering the relationship between psychiatric diseases and DES, a prospective study aimed to evaluate the association between OCD and DES in patients with newly diagnosed OCD was carried out by Eroglu et al. published in Cornea journal.
Thirty treatment-naive patients with OCD and 30 healthy controls were included in this prospective study. The Ocular Surface Disease Index, tear breakup time, Schirmer I test, corneal and conjunctival staining grade (Oxford scale), and neutrophil-to leucocyte ratio values were obtained for all participants.
The comparison of the patients with OCD and healthy controls showed significantly higher values in Ocular Surface Disease Index (34.8 vs. 20.8, P = 0.001), corneal Oxford scoring (0.9 vs. 0.6, P = 0.02), and conjunctival Oxford scoring (0.8 vs. 0.5, P = 0.04), with consistently lower values in the Schirmer I test (15.7 vs. 18.8, P = 0.043) and tear breakup time (9.1 vs. 12.9, P = 0.001). The mean neutrophil-to-leucocyte ratio values were significantly higher in the OCD group compared with the controls (2.4 6 0.9 vs. 1.6 6 0.4, respectively; P = 0.001).
This study revealed a significant association between OCD and DES based on tear film parameters and subjective dry eye symptoms.
There was an increase in OSDI and corneal staining scores along with a decrease in TBUT and Schirmer test in the patients with OCD compared with the normal controls. Both OCD and DES are multifactorial diseases and may have a common pathophysiological mechanism. There is plentiful proof that low-grade inflammation and a tendency to increased inflammation prevail from early life in OCD.
The studies demonstrated raised levels of interleukin-1b (IL-1b), IL-6, IL-8, and tumor necrosis factor-a in patients with OCD as compared with normal controls. It is assumed that alteration of immune function and raised inflammatory cytokines may be regarded as consequences of oxidative tissue damage in OCD. Oxidative stress has also been suggested as a triggering factor in in vivo and in vitro studies of ocular surface inflammation that were performed to gain a deeper understanding of the inflammatory process of DES.
Consequently, increased inflammatory cytokine production and local oxidative tissue damage, which play a role in the pathogenesis of both diseases, may be responsible for the relationship between DES and OCD. High NLR values have been proposed as an indicator and prognostic marker of systemic inflammations.
In addition to the inflammatory process, it has been found that neurotransmitter dysregulation, particularly serotonin, may contribute to the pathogenesis of OCD. It has been postulated that disturbances in the serotonin neurotransmitter system may affect the meibomian glands and cause tear film deficiency in depressive patients.
In this study, although authors showed a significant increase in Oxford score along with a decrease in TBUT and Schirmer test in the patients with OCD compared with controls, Oxford score (,1) and Schirmer I test (.10 mm) were within normal values clinically. Among the objective dry eye parameters, only the TBUT was compatible with the diagnosis of DES, even if slightly below normal value (9.1 seconds) in this study.
The mean OSDI was 30.8, which is significantly higher compared with 20.8 in the control group in the study. Interestingly, although all objective dry eye parameters were worse in patients with OCD compared with the control group, none of them was sufficient to diagnose dry eye, except for TBUT. Despite that, 73.3% of patients with OCD had moderate-to-severe ocular surface disease based on the OSDI questionnaire.
The authors concluded, "We found a significant association between DES and newly diagnosed OCD in this study. Considering that there may be a progression in dry eye findings after psychiatric medication, we emphasize that patients with OCD should be evaluated for dry eye before the commencement of antipsychiatric treatment and followed up in this respect."
Source: Eroglu et al; Cornea 2021;40:817–821
doi: 10.1097/ICO.0000000000002724
Source : Cornea Journal