Experimental therapy of One Eye may Improve vision in other in hereditary disease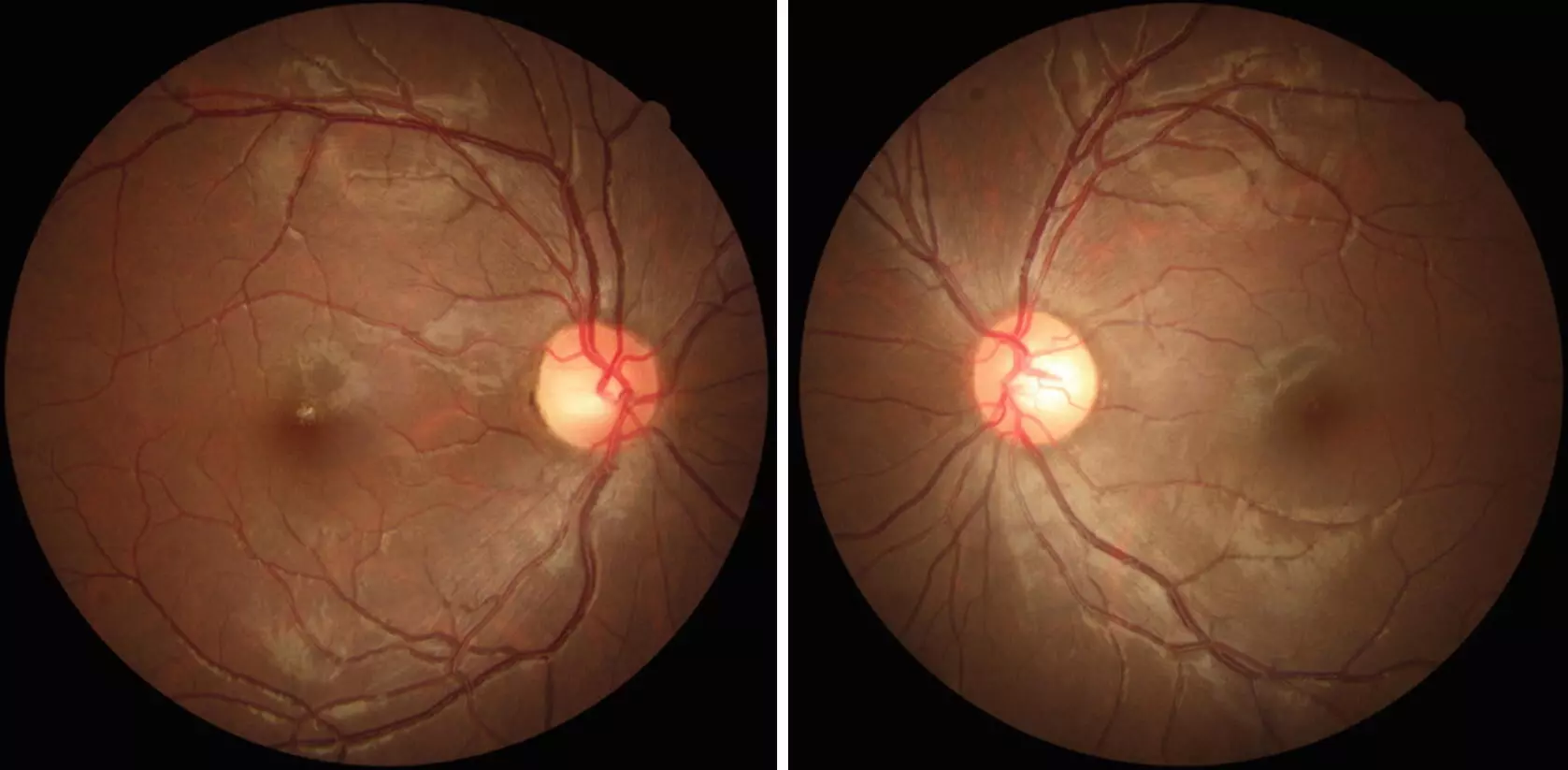 In a recent trial (REVERSE) researchers have been able to improve vision in both eyes in a majority of patients with an inheritable condition called Leber's Hereditary Optic Neuropathy (LHON), even though only one eye was actually treated. The research has been published in the Science Translational Medicine on 9 Dec 2020.

Leber hereditary optic neuropathy (LHON) is caused by mutations in mitochondrial DNA (mtDNA). It is the most common form of mitochondrial blindness, transmitted from a mother to her children that attacks the retinal ganglion cells, damaging the optic nerves. Around 1 in 30,000 people are thought to be affected, usually men in their 20s or 30s. Gene therapy using adeno-associated viral (AAV) vectors is a promising strategy for monogenic blinding diseases. On a previous pre-clinical trial recombinant AAV, rAAV2/2-ND4 has shown therapeutic effects in a mouse model of LHON. Based on these findings researchers conducted a phase 3 trial in patients with LHON and treated one eye with recombinant AAV. Although one eye was treated the authors reported unexpected sustained vision improvement in both eyes. Investigative analysis in nonhuman primates showed evidence of viral vector DNA transfer from the injected to the contralateral eye.
REVERSE was a randomized, double-blinded, placebo-controlled, multicentric phase 3 clinical trial that evaluated the efficacy of a single intravitreal injection of rAAV2/2-ND4 in subjects with visual loss from Leber hereditary optic neuropathy (LHON). Researchers included 37 subjects carrying the m.11778G>A (MT-ND4) mutation and with a duration of vision loss between 6 to 12 months. Patient's right eye was randomly assigned to receive treatment with either rAAV2/2-ND4 (GS010) or placebo injection and the left eye received the treatment not allocated to the right eye. Patients were scheduled for 96 days follow-up. The major outcome assessed was the difference in the change in BCVA from baseline to week 48 between the two treatment groups.
Key findings of the study were:
♦The researchers observed unexpected sustained visual improvement in both eyes over the 96-week follow-up period.
♦At week 96, researchers observed rAAV2/2-ND4–treated eyes showed a mean improvement in best-corrected visual acuity (BCVA) of −0.308 LogMAR (+15 ETDRS letters).
♦They observed a mean improvement of −0.259 LogMAR (+13 ETDRS letters) in the sham-treated eyes.
♦Consequently, patients didn't met the primary endpoint at 48 week however, at 96 week, 25 subjects (68%) had a clinically relevant recovery in BCVA from baseline in at least one eye, and 29 subjects (78%) had an improvement in vision in both eyes.
Scientist conducted a follow-up experiments to evaluate the spread of gene therapy from one eye to another in macaque monkeys, which have vision systems similar to humans. The findings suggested the injected viral vector can spread to other tissue via some means of interocular diffusion, but more research is going to be needed to understand the mechanisms at work.
The replacement MT-ND4 gene treatment seems to rescue the retinal ganglion cells from their fate, causing results that can be life-changing according to the researchers. Normally less than 20 per cent of those affected get their sight back but this study provides a big hope for treating LHON in young adults.
For further information:
https://stm.sciencemag.org/content/12/573/eaaz7423
Article Source :
Science Translational Medicine