Glaucoma Management During Pregnancy and Lactation : What to choose ?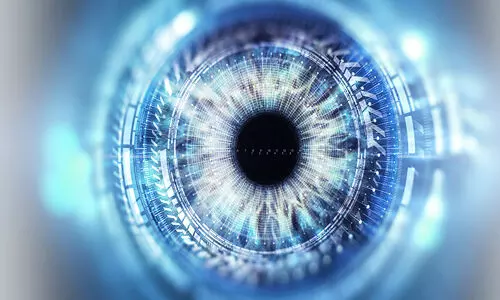 Glaucoma, primarily a disease of the older population, may affect women of childbearing age. However, with increasing professionalism among women, late pregnancies are becoming more common. Management of glaucoma in and around pregnancy is a unique challenge of balancing the risk of vision loss to the mother as against the potential harm to the foetus or newborn. During pregnancy, there is physiological reduction in intraocular pressure (IOP). In some cases it can increase, necessitating enhanced medical, laser, or surgical intervention.

Treating glaucoma during the patient's pregnancy and lactation requires weighing the potential benefits of therapy and the visual goals of the mother against the risks of treatment to the foetus or infant.
Preference of drugs according to the stage of pregnancy
First trimester
Brimonidine, a category B drug, may be the safest option for the first trimester. Other antiglaucoma medications such as beta blocker, carbonic anhydrase inhibitors and prostaglandins should be avoided in the first trimester to reduce potential teratogenic effects or premature abortion.
Second trimester
Brimonidine- Drug of choice.
Brinzolamide, Beta Blockers, Prostaglandins and Pilocarpine used as second line drug with due caution and monitoring.
Third trimester
Brimonidine, beta blocker or topical carbonic anhydrase can be used with caution. Towards late in third trimester, brimonidine should be discontinued because it can induce central nervous system depression in newborn. Topical carbonic anhydrase inhibitors may be optimal in this period. Prostaglandins should be avoided because of the risk of inducing uterine contraction and labour.
Post partum
Brimonidine is contraindicated for lactating mothers. Beta blockers and carbonic anhydrase inhibitors are certified by the American Academy of Paediatrics as safe during nursing.
LASER THERAPY
Selective laser trabeculoplasty (SLT): The intracellular micro-disruptions caused by this technique are confined to the targeted cells. The laser pulses are so temporary that heat caused within the targeted cells does not spread to the surrounding tissue. If available and anatomically feasible, this can probably become the most accepted first line treatment during pregnancy and lactation.
During pregnancy, surgery is best avoided as it has potential risks for both the mother and foetus. The challenges include problems with anaesthesia, positioning for surgery, potential risk with antimetabolites and concerns with the management of postoperative complications.
It is desirable to defer surgery until the second trimester of pregnancy to reduce the foetus' exposure to the minimum to these potentially teratogenic anaesthetic agents.
Using biodegradable, implantable, porous collagen matrix (Ologen) sub-conjunctivally could be an option to modulate wound healing.
Topical antibiotics should be used judiciously during post-operative period. Cephalosporins and Penicillin group of drugs fall in category B of US-FDA and are considered safe in pregnancy.
Prednisolone and methylprednisolone cross the placenta less than betamethasone and dexamethasone and may have less effect on the foetus.
Homatropine hydrochloride 2% eye drops can be used as its ophthalmic dosage is less likely to affect the foetus. Atropine should be avoided as it can cause foetal bradycardia.
Patients should be advised to avoid blinking immediately after the instillation of eye drops as blinking can activate the lacrimal pump action and increase systemic absorption.
Careful consideration of foetal health in the management of glaucoma during pregnancy and lactation is best done as a part of a multidisciplinary team including obstetrics and neonatology.
For further reference log on to:
Source : Delhi Journal of Ophthalmology