Mask Wear during COVID-19 Pandemic associated with Increased Incidence of Chalazion: AJO Study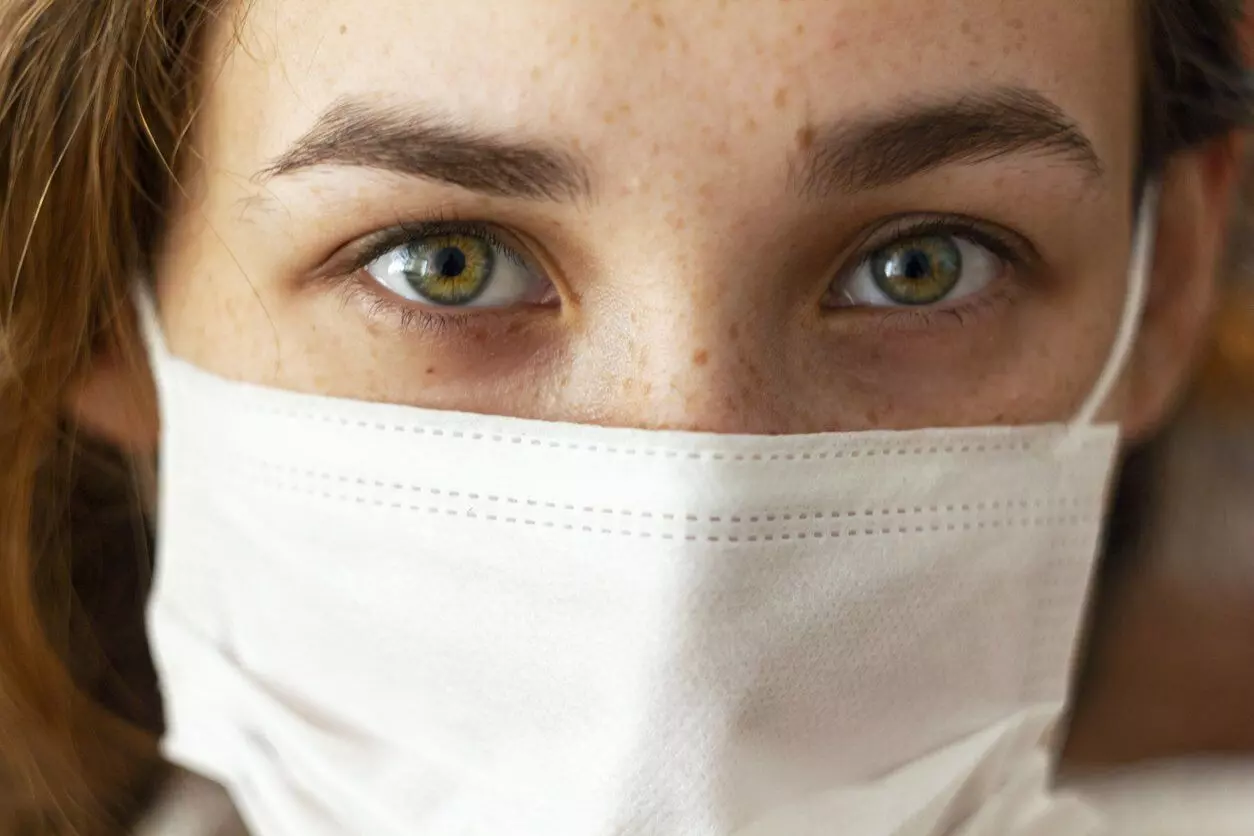 Since the novel 2019 coronavirus disease (COVID-19) was declared a pandemic by the World Health Organization (WHO) in March 2020, efforts to minimize its spread have included preventive measures such as social distancing, hand hygiene and face mask wear. The increased use of face masks has been linked to unintended consequences in the general population, including an increased incidence of acne driven by localized increases in temperature and humidity. Since wearing a non-respirator face mask generally directs breath upwards to the periorbital area, it has been hypothesized that wearing such masks may also create a suitable micro-environment for eyelid inflammation and contribute to the development of chalazion.

R.Z. Silkiss et al. carried out a study to determine whether the incidence of chalazion rose following the widespread implementation of paper or cloth face coverings in response to the COVID-19 pandemic. Through retrospective analysis of medical records where authors explored the incidence of chalazion before and after the CDC's recommendation for face coverings, comparing rates during these time periods to those from prior years to determine whether there is a correlation between widespread mask wear and chalazion incidence.
It was a retrospective multicenter study of two ophthalmology institutions: a private Oculoplastics practice in San Francisco and the Oculoplastics division of the Stein Eye Institute at the University of California, Los Angeles. All patients seen during the studied time periods with a diagnosis of chalazion or hordeolum were identified through review of electronic medical records and included in the study. Incidence was determined for each month between January and August 2020, and compared to data from prior years to evaluate for changes after the onset of the pandemic.
RESULTS:
At both institutions, the incidence of chalazion rose significantly in 2020 as compared to prior years.
In San Francisco, the incidence of chalazion rose significantly in June through August of 2020 when compared to the same interval in 2016, 2017, 2018, and 2019.
In Los Angeles, the rise in chalazion incidence in 2020 was also statistically significant when compared to data from the years 2018 and 2019.
The difference in incidence of chalazion between January and September 2018, 2019, and 2020, revealed that the increase in 2020 was significant (f-ratio = 5.27 and p < 0.01).
Chalazia were observed in varying severity on both the upper and lower eyelids, in both medial and temporal locations, in some cases all in the same patient.
The increased incidence of chalazion may be associated with the widespread adoption of facial mask wear. It has been reported that mask wear can accelerate the evaporation of tears and exacerbate the symptoms of dry eye. In turn, dry eyes have been linked to blepharitis and the development of chalazion. Further, dehydration has been proposed as a mechanism for meibomian oil hardening and chalazion formation in healthcare workers wearing sealed goggles.
Alterations to the normal eyelid flora may also be a factor. Though caused by a noninfectious obstruction of eyelid meibomian glands, chalazion development has been associated with multiple specific bacterial isolates as well as changes to the gut microbiome. Bacterial pathogens and normal oral flora are incorporated into expired droplets through activities such as talking, sneezing, and coughing. Therefore, mask wear may provide a funnel for increased bacterial exposure to the eyelids (and fogging eyeglasses), promoting inflammation. Finally, mask use is often accompanied by frequent manual adjustment, increasing the chances of transferring bacteria from the hand to the face.
The increased incidence of chalazion with mask use does not outweigh the significant protective benefits of wearing facial coverings during the pandemic. However, the authors do recommend taking proactive measures to mitigate the risk of chalazion formation. These measures include the use of an antiseptic mouthwash containing hydrogen peroxide, alcohol, or povidone iodine. This has been shown to reduce bacterial load (as well as the viral load of SARS CoV-2 itself) and may decrease the likelihood of masked breathing patterns altering the normal flora of the eyelids and periorbital region.
The authors concluded, "The etiology of chalazion is multifactorial and face masks may only be a contributor to an increased incidence. However, behavioral modifications including frequent hot water washing of cloth face masks, good hand hygiene practices, avoidance of face touching, avoidance of excessive mask adjustment, and use of adhesive tape over one's mask on the bridge of the nose to minimize the upward direction of air towards the eyes may be helpful. The use of a 0.01% hypochlorous acid solution eyelid scrub as part of daily eyelid hygiene may act as both an antiviral and antibacterial blepharitis deterrent. We believe routine implementation of these methods may provide an effective strategy for minimizing the risk of chalazion formation while maintaining the efficacy and importance of personal protective mask use."
Source: R.Z. Silkiss et al; American Journal of Ophthalmology Case Reports 22 (2021) 101032
DOI: https://doi.org/10.1016/j.ajoc.2021.101032
Source : American Journal of Ophthalmology Case Reports